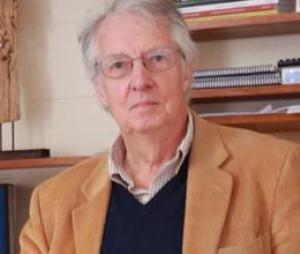 Christopher MacGowan came to William and Mary in 1984. He recieved his B.A. (Honors) from Kings College, Cambridge University and his Ph.D. from Princeton University. His service to the College has been notable: he has served as Acting Associate Director of the Reves Center (1998-1999), Chair of the English Department (2001-2006) and has directed the William and Mary Summer in Cambridge Program three times.
Student Quote:"Professor MacGowan was an outstanding advisor. He listened to my concerns and was always available to assist me. He understood what I wanted to do and helped me understand how I could do it, and he offered suggestions to help me with GERs and other aspects of college life. He went above and beyond the basics of being an advisor. He not only helped me with academics, but also acted as a confidant and mentor."
In 2011, he was the recipient of a Plumeri Award. He has written or edited eight books and numerous articles, working in the field of modernist poetry, particularly William Carlos Williams, as well as twentieth century American literature generally.
Currently, Professor MacGowan is the English Department's Director of Advising. He is preparing a Cambridge Companion to Williams for Cambridge University Press, due out early next year. His teaching interests also include expository writing and film.