W&M's working group on naming, renaming submits final report
William & Mary's Working Group on the Principles of Naming and Renaming (PNR) this week presented its final report to President Katherine A. Rowe, who accepted it during the Board of Visitors meeting Thursday in the Alumni House.
The roughly 50-page report, which is available on the working group's website, includes a list of recommendations for how the university should move forward in reviewing the names of buildings, structures and spaces on campus as well as a prioritized list of people to be considered for upcoming naming opportunities. In September, the Board of Visitors approved a set of recommended principles and design imperatives for naming, renaming and contextualization.
Rowe applauded the working group for its thorough research and extensive engagement efforts that resulted in more than 1,000 responses. The working group, which began June 30, 2020, was chaired by Warren W. Buck III M.S. '70, Ph.D. '76, D.Sc. '13, and included student, faculty, staff, alumni and local representatives.
"I commend the working group for the comprehensiveness and integrity with which they approached engaging students, faculty, staff, alumni and neighbors in discussion of important and difficult matters — racism and anti-racism, commemoration, belonging, discrimination and more," Rowe said in a memo to Rector John E. Littel P '22 and Vice Rector Will Payne '01, chair of the Design Review Board. "Their report reflects principled analysis and deep compassion for the hopes and fears of many different parts of the broad William & Mary community."
Next steps
Rowe has asked the Design Review Board — which is tasked with reviewing naming and renaming requests — to undertake three actions by the April 2021 board meeting.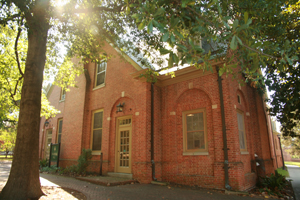 The first of those is a review of Taliaferro Hall, Cary Field and Morton Hall as candidates for renaming. Rowe said that while she believes sufficient research has been done to rename Taliaferro, more is needed for Cary Field and Morton Hall. She asked the DRB to undertake that work in preparation for potential BOV action.
Cary Field, William & Mary's original football field, is named for T.A. Cary and his father John B. Cary, the latter having served in the Confederate Army and on the university's Board of Visitors. Taliaferro Hall is named for Maj. Gen. William B. Taliaferro, a graduate of the university and Board of Visitors member who served as a Confederate officer during the Civil War. Morton Hall is named for Richard Lee Morton, a professor and chair of the W&M history department, whose writings perpetuated racist ideologies.
Secondly, Rowe asked the DRB to prioritize the following people among those who may be honored through future naming opportunities: Art Matsu '27, Hulon Willis, Sr. M.Ed. '56, John E. Boswell '69, John Lewis D.P.S. '03, and Katherine Johnson S.D.'18. 
Willis, a World War II veteran, was the first African-American student admitted to William & Mary in 1951 and graduated with a master's in education. Matsu was W&M's first Asian-American student, captain of the football team and the first Asian-American quarterback to play professional football. Johnson, who received an honorary degree from W&M in 2018, was a NASA mathematician who helped make the first human spaceflight possible. Lewis, who received an honorary degree in 2003, was a U.S. representative and civil rights leader who helped lead such historic movements as the March on Washington and Selma to Montgomery marches. Boswell, a distinguished scholar and author, has been widely recognized for his pioneering work in the areas of medieval history and the history of sexuality.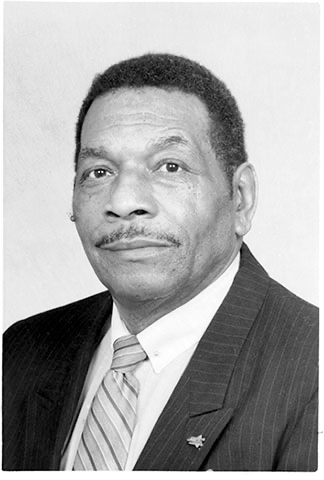 Recognizing that Tyler Hall is recommended for consideration by the working group, Rowe also asked the DRB to review the documentation for it, determining for whom it is named for and recommending a path forward.
"Like many universities across the country and in Virginia, William & Mary is engaged in a journey to reassess how we can more inclusively commemorate our past in the present. There is no single answer applicable to all spaces and buildings," she said in her memo. "Ours is a research-based process because we believe that as we move forward, we gain enormously from fuller stories and deeper understanding."
Community input
The Board of Visitors, which has ultimate responsibility for the campus landscape, charged Rowe last summer to establish the Working Group on the Principles of Naming and Renaming in order to create a process and guidelines to rename spaces and other campus landmarks dedicated to individuals with personal histories of racism, homophobia, sexism and/or other forms of human rights abuse.
The group included faculty, staff, students, administrators and alumni, who brought with them expertise in memorialization, experience with W&M's historic campus and significant knowledge of the university's history with race and racism.
The group's members solicited feedback from every corner of the university of the campus community as well as the external community, hosting listening sessions and offering an online feedback form. Those efforts resulted in nearly 300 pages of responses.
Completed actions
Last August, the working group presented a draft set of principles and imperatives to the board for review and then a final version in September, which was approved by the board. At that same meeting, the board designated the Design Review Board as the body responsible for reviewing naming and renaming requests. The Board of Visitors also approved the renaming of two campus buildings: Maury Hall and Trinkle Hall.
Rowe listed those steps in her memo among a list of actions that have already been taken as a result of the working group's efforts.
Also included on that list is the creation of a formalized process for submitting naming and renaming requests to the DRB. That process was presented to the Board of Visitors Thursday.
"Consistent with the import of their work, they have moved forward with as much measured dispatch as I could have hoped for, especially during this difficult year, and they completed their work on schedule," said Rowe. "As planned, W&M can take next steps and also continue to evolve how the university approaches naming and renaming, in a principled way."