Professor Gul Ozyegin wins prestigious Plumeri Award
Gul Ozyegin, Associate Professor of Women's Studies and Sociology, is among the 2011 winners of the prestigious Plumeri Awards for Faculty Excellence. The Plumeri awards were established three years ago by Joe Plumeri, William and Mary Class of 1966 and a former member of the Board of Visitors, in order to recognize twenty faculty members each year who have proven themselves to be exceptional teachers and scholars over a sustained period of time.
Professor Ozyegin says she is "delighted and honored" by the award. She plans to use it to travel to Berlin to continue her research on the lives of Turkish families who immigrated to the city before German unification in 1989. In these families, she explains, there are "different commitments, orientations, and investments" in Turkish, German, and multicultural/cosmopolitan values and ways of living, especially across genders and across generations.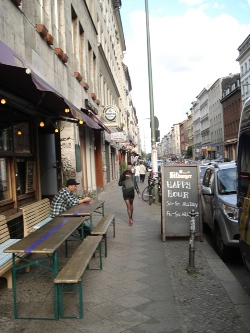 For example, in some families, Professor Ozyegin has found that one member – often second generation – identifies much more strongly with Turkish culture than the others, often retaining Turkish citizenship, even when he or she was born in Germany. "It's almost as if she or he has been designated by the family to represent Turkishness," she says. Other family members might take the opposite approach, choosing a job and a life-partner with a view to integrating fully into German mainstream culture, even as other siblings and the parents retain strong ties to Turkey and to the Turkish immigrant community.  Professor Ozyegin notes that strongly Turkish-identified families in Germany often practice and reproduce what she calls a "frozen" culture of Turkishness, seeking to preserve Turkish customs exactly as they were practiced in the homeland.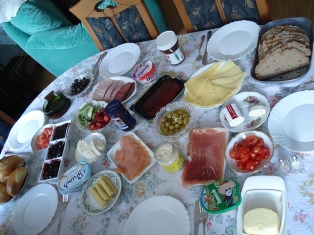 Professor Ozyegin is interested in how different families negotiate these varying forms of national identity both in their relationships and in their everyday lives: how they practice their religion, the food they eat, the language or languages that they speak at home, and the children's choice of life-partners. Professor Ozyegin hopes that her research will help explain how European integration is slowly changing the way different generations of European citizens think about their lives, their identities, and their origins.
Professor Ozyegin herself immigrated to the United States from Turkey, and although she says she never thought of herself as an immigrant because "I came here for my education" (she completed a PhD at Temple University in Philadelphia), she often invokes her own experiences at the beginning of interviews to put her interviewees at their ease. One of her goals is to bring out the voices of her subjects in an intimate and vivid way.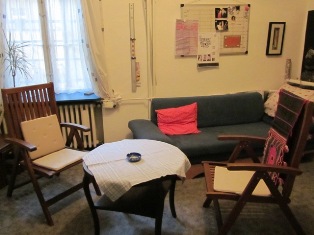 A beloved and inspirational teacher, Professor Ozyegin encourages her students to incorporate their own life stories and those of their families into their academic work, so that they encounter new "concepts through the prism of their own experiences," as she says. In WMST 430 (Comparative Studies in Gender and Work), students interview their mothers and grandmothers about their lives as workers, and Professor Ozyegin is keen to develop a new upper-level course on interpreting women's lives.
Professor Ozyegin is the author of a ground-breaking book on domestic labor in Turkey, Untidy Gender: Domestic Service in Turkey (2001), and of the forthcoming New Selves in a Changing Muslim Nation: Sex and Gender among Young Turks, which explores sexual and gender identities among young people in Turkey.