Older Adults and Telemedicine
Prepared by: Christy Jensen, PhD, Director, Health Services Research, Riverside Center for Excellence in Aging & Lifelong Health and Christy Helsel, RN, BSN, Director, TeleHealth Program, Riverside Health System
Since the start of the COVID-19 pandemic, concerns about the transmission of coronavirus have drastically reduced the number of face-to-face medical encounters. Instead, many insurers from Medicare and Medicaid to private insurers increased their coverage of telehealth. The Mayo Clinic defines telehealth as "the use of digital information and communication technologies, such as computers and mobile devices, to access health care services remotely," including from one's own home.  Riverside Health System, a non-profit healthcare system serving coastal Virginia, was well-positioned to meet this rapidly emerging need, particular in serving older patients.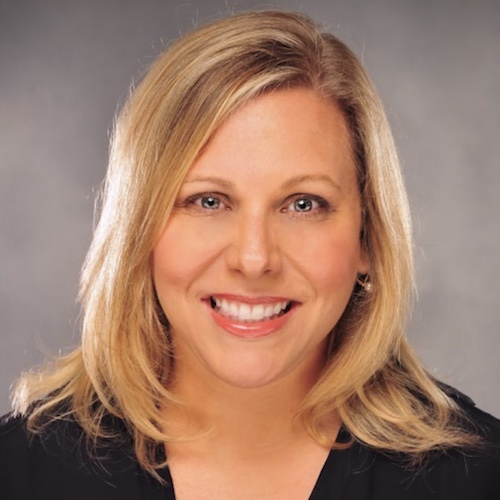 Question: How did your health system respond to the pandemic?
Answer: The Telehealth Program, established at Riverside in 2011, has been proactively preparing for the time when telehealth would be in great demand. Our process once the pandemic emerged was to address access to equipment and then determine which practices would have telehealth access, as we knew we couldn't bring up all practices at once. In late March of this year, we learned that the first cases of COVID-19 were in the Greater Williamsburg area and thus, we decided to first bring our three Williamsburg based primary care practices up to speed with the telehealth tools. Our health system operations team led which practices would come online with telehealth and coordinated the training for our providers and team members.
Question: Are older patients accessing services via telehealth?
Answer: Between mid-March and end of July, 36% of our patients accessing care via video visits have been 60 years of age and older. According to a recent AARP report, 12 months ago, only 8% of adults (in the US) had used telemedicine (AARP Bulletin, June 2020). We have some providers in our healthcare system reporting more than 50% of their patient visits are virtual, and we have had patients in their 80s, 90s, and older completing appointments with our providers.
Question: How are older patients made aware of their telehealth options? Do they report a good experience?
Answer:  Our approach in educating patients has really been the same regardless of their age. There are several steps in order to participate in a telehealth visit to include downloading MyChart (the patient interface to our medical record) and the zoom apps. Then the patient schedules with their provider. Feedback from older patients has varied from some expressing concerns about downloading the apps and using the technology, to experiencing challenges with bandwidth. Some have expressed concern if telehealth is the best way to connect if they have vision or hearing limitations. Others have been open to trying this new approach and some have relied on family members to provide support. We will continue to see studies emerge that assess the impact telehealth is having on the Medicare population. One recent study indicated that 9 of 10 Medicare patients reported a positive experience using telehealth.
Question: How have your physicians responded to delivering health care via telehealth?
Answer:  We made sure our physicians had webcam access, a zoom pro license, and that their patients could connect to the appointment via MyChart. Our providers could call on our IS department for support when trouble-shooting issues. Over the past few months, we have identified physicians that have become "telehealth champions" meaning they have embraced the technology and encouraged their patients to do so.  One physician champion is Dr. Shawke Soueidan, a neurologist who serves a predominantly older patient base. He shared "since the addition of video visits to Riverside Medical Group we have had a change in the way we deliver care to our patients. In the beginning it seemed somewhat cumbersome and it remains today challenging at times because of technological difficulties. However, one of the less anticipated benefits was the ability to visit patients in their homes which brought a refreshing yet sentimental aspect to health care."
Question:  How does reimbursement work for telehealth visits?
Answer: Now that we are in State of Emergency, CMS, the Center for Medicare and Medicaid services, has eased guidelines but before then reimbursement had been lower for telehealth appointments or has not been covered at all if patients didn't live in a designated rural area. For those patients with Medicare, all telehealth visits are covered and the reimbursement to providers is currently equivalent to an in-office appointment. These guidelines may change again once the State of Emergency is lifted. Riverside Health System will continue to advocate that reimbursement remains the same whether the appointment takes place via video visit or in the office. There is the potential for the Virginia General Assembly Special Session to consider a new telehealth bill but with the challenging financial environment we are in, this will be difficult to pass. Sessions are also closed to public, making it hard for telehealth advocates to have quality time with legislators. The proposed HEROES Act has specific telehealth provisions and expansion for broadband which is needed in many areas we serve.
Question: Is telehealth here to stay?
Answer:  Simply put, we cannot go back now. Volume may not remain the same and ultimately we will see older patients back in the practice setting but the reality is that some patients find telehealth provides them the best access. This is also true for family caregivers of older adults who have another option for their loved one's medical appointments without leaving the home, which can be particularly challenging with a patient with advanced dementia or other chronic conditions. Riverside has expanded the reach of telehealth to include delivering palliative care services, physical therapy, occupational therapy and speech therapy via video visits. Telehealth is another item in our toolkit for patient care and it's unfortunate that a pandemic led us to such widespread recognition and use of this important tool.
Students interested in getting involved with the Center for Excellence in Aging's work via an internship or field placement can contact Dr. Jensen by email christine.jensen@rivhs.com. An application is required and can be completed through contact with Kristen.Long@rivhs.com.
Additional Resources:
Definitive Guide to Telemedicine
COVID-19 Waivers Improved Medicare Advantage Telehealth Access