PIPS Fellows Celebrate with Symposium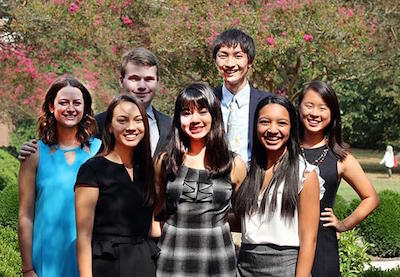 This year's class of outstanding student fellows of the Project on International Peace and Security (PIPS) will present and field questions on their original policy research at the PIPS Annual Symposium at the National Press Club in Washington, DC, on April 15, 2016.
The symposium celebrates the end of a year of research, collaboration and mentorship between PIPS fellows, PIPS interns, W&M faculty and international experts, which results in creative policy white papers on emerging international security challenges. These papers not only represent the quality of W&M student work, but also the relevance of that work to the policy community.
W&M Public Policy is proud to announce that two of it's  MPP students will be presenting their white papers at the PIPS Symposium:
Mitchell Croom, MPP '17
"The Death of Public Protest: Directed-Energy Weapons and Their Hidden Consequences"
Advancements in nonlethal directed-energy weapons (N-DEWs) significantly increase American military capability. However, oppressive governments that possess this technology will become highly resistant to domestic opposition. As democratic movements lose the ability to challenge illiberal regimes, a global rollback of democracy could ensue. The efficacy of these weapons, coupled with the lack of international governance, makes proliferation inevitable. The United States should enact a multilateral arms-control regime to limit the spread of N-DEWs. At the same time, Washington should create and propagate standards for the appropriate use of these weapons.
Darice Xue, MPP '16
"Less is More: Emerging Donors, Foreign Aid Coordination, and Conflict"    
Lack of coordination among donors reduces the efficiency and efficacy of foreign aid dollars by exacerbating corruption, straining bureaucratic resources, and undermining the local economy. As a result, poor aid coordination contributes to conditions that increase the frequency and duration of conflict. Existing studies have focused on the negative impact of uncoordinated aid on development outcomes but have ignored its effects on conflict. Moreover, data limitations have limited research to traditional donors. Using newly available data on Chinese development finance in sub-Saharan Africa, this paper examines the relationship between conflict levels in African countries and the share of aid provided by traditional and emerging donors.