Fast food proximity weighs on obesity
WILLIAMSBURG - How near children live to fast-food restaurants may contribute to their becoming obese.
That's one finding in a new study by the Schroeder Center for Health Policy at the College of William & Mary. The project is featured in an upcoming issue of the International Journal of Pediatric Obesity.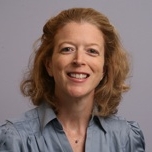 A team led by Prof. Jennifer Mellor used data on about 2,000 children from one area school system. A confidentiality agreement prevents her from saying which division, although a few years ago WJC Schools sought parents' permission to take height and weight measurements on students. The SHIP initiative is a long-range nutrition program underwritten for WJC Schools.
"We were surprised by some of the findings," Mellor said in an interview Tuesday. "For example, the higher the value of the property where the child lives, the less instance of obesity. But even among those children, proximity to fast food had an effect."
The study's introduction notes that since the 1970s, the prevalence of obesity has more than doubled among American children aged 6-11, and more than tripled among adolescents. A 2008 study published in the journal of the American Medical Association found more than 16% of U.S. children and adolescents to be obese. The percentage of obesity among Mellor's 2,000 student pool was even higher (17.4%).
Another study published last year in the American Journal of Public Health noted a significant association between obesity and the proximity of schools to fast-food restaurants. Middle and high school students who attend school within a half-mile of fast food had a higher likelihood of being overweight or obese. In another study, obesity rates among freshmen were significantly higher at schools located within a tenth of a mile of a fast-food restaurant
Mellor takes the data a step further by mapping where children in the study live, the value of their homes, and the proximity to restaurants, particularly fast food. The children studied were grades 3, 6 and 7, so they are likely unable to get to a restaurant without a parent or caregiver's help.
Mellor concedes the study has limitations since it relies on just one year of data. And there's no food diary involved, so it's impossible to say whether children who live close to fast food were actually eating it.
"We want a second year of data," she explained. "Changes in BMI (Body Mass Index) and in access to fast food would give meaningful information."
The index is a formula that measures a child's height and weight, which is applied to a ratio based on gender and age. "It wouldn't be fair to compare 6-year-olds to 12-year-olds," Mellor added.
Mellor wants to expand her research into the factors that contribute to child obesity. She's working on a proposal to obtain statewide data on weight gain during pregnancy. The theory is that the more weight a mother gains during pregnancy, the greater the chance the child will become overweight.