Why W&M Public Policy?
Unique interdisciplinary and quantitative curriculum.
"No other program that I considered had such a close connection with their law schools. Every semester there are more than a dozen classes cross-listed at the W&M Law School. These electives help us pair policy analysis with some subject-specific background on the law, and no other program makes it so easy."
Mitchell Cole, MPP '17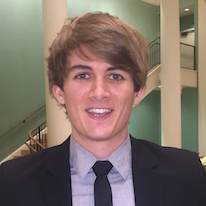 Our curriculum emphasizes the legal and political institutions and processes of public policy, the economic foundations of policy analysis, and cutting-edge tools for analyzing policy. We also offer classes on a variety of specific policy issues from an interdisciplinary perspective. Unique among MPP programs, we require all students to take two law classes: a specialized Law and Public Policy course, as well as an additional law elective. All students take a full-year quantitative sequence and can take additional classes in Cross-Section Econometrics, Time-Series Econometrics, Empirical Policy Evaluation, and Geographic Information Systems. Our curriculum prepares students for public policy careers in both the public and private sectors.
Practical, collaborative policy experiences.
Our students are required to engage with the policy community throughout their course of study. Many classes include collaborative, real-world projects that require students to build practical policy analysis skills. Our capstone experience matches small groups of students with external clients for a semester long research project. Through our first-year Washington Program and our periodic Policy Dialogues, students meet with policy practitioners from a wide range of perspectives. All students participate in a 10-week summer internship in the U.S. or abroad where they can see how policy works in practice. Most students also work on a policy-oriented research project with faculty during their time on campus.
Personalized, student-focused program.
"Being out of the academic setting for several years ... [my] transition back to academics was smooth, aided in part by the professors, all of which were open to conversations about the material inside and outside the classroom. The class dynamic also helped ... with my classmates covering a diverse spectrum of beliefs, ages, and backgrounds. All of this incorporated in a small class size made for good conversations, well-rounded debates, and a non-threatening environment to voice opinions."
Chris Erickson, MPP '15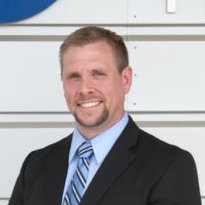 The MPP program at W&M is deliberately small. We limit the incoming cohort to 50 students each year so that students can really get to know the faculty and each other. We also keep our classes small, with no more than 25 students per class to maximize the amount of personal attention each
"Incorporating networking into the program, especially in the Washington Program, the alumni mentoring program and the policy dialogues were excellent ways to get to know some policymakers in a variety of fields. It was interesting to meet and network with alumni of the program from all disciplines and to know how W&M impacted their career development. Additionally, having a close relationship with my alumni mentor has been one of the best aspects of the program."
Angel Aymond, MPP '15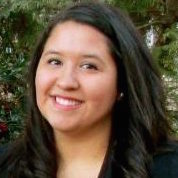 student gets. The majority of our faculty are full-time tenured professors and are readily available to students. We also offer individualized professional development and career counseling as well as an alumni mentoring program. With over 10,000 alumni engaged in public service around the world, the W&M network is a major asset in any job search. Within six months of graduation, over 90 percent of our students are employed.
W&M Public Policy is an MPP program.
The Masters in Public Policy (MPP) focuses on the design and evaluation of policy. The MPP combines the rigor of economics with real-world political, legal and ethical concerns. Most programs in the broad category of "Public Affairs" grant the Masters of Public Administration (MPA). The MPA focuses on the implementation of laws and rules. Management, accounting, and other skills directly relevant to the day-to-day conduct of government agencies constitute the bulk of the coursework. Because MPA programs are far more numerous than MPP programs, the use of national rankings in Public Affairs is more useful in assessing MPA than MPP programs.