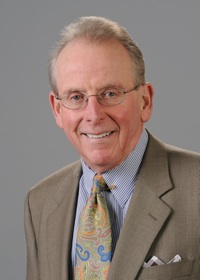 Ernest "Ray" Warner
Advisor
Occupation: Partner, Smith Dawson & Andrews (SDA)

Biography
Class of '63
Mr. Warner joined SDA in 1999 after a career spanning military service, the private sector and a range of U.S. government positions. Ray started his career at AT&T and later was senior vice president in the international defense and transportation sector at DGA International Inc. At the U.S. Department of Transportation, Ray was Congressional liaison for what is now the Federal Transit Administration, Director of Congressional Relations and Deputy Assistant Secretary for Governmental Affairs.

At SDA, Ray provides action-oriented Washington reporting and representation with expertise in business and government issues relating to aviation and aerospace, rail, transit and automotive transportation. He brings a unique understanding of the interplay of multiple levels of political, legal, commercial and technical issues and interests in U.S. and international defense and transportation sector.

Mr. Warner is a graduate of the College of William & Mary.
Appointed: 2011
Current Term: Class of 2020