Jeffrey B. Trammell
Past President
Occupation: Trammel & Company

Biography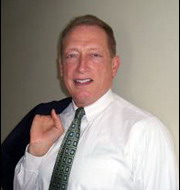 Class of '73
Mr. Trammell received a B.A. in 1973 (history) from the College of William and Mary and a J.D. in 1977 from Florida State University.  He served as Senior Vice President and Legal Counsel for Hill & Knowlton from 1988 to 2000. 
Mr. Trammell served as legislative assistant to Congressman Paul Rogers and Administrative Assistant to Congressman Edward Stack before starting his own company, Trammell and Company, in 2003.  During the 2000 presidential campaign, Mr. Trammell served as National Chair of Business Outreach for the Gore campaign and as liaison for core Democratic Party constituent groups. 
Mr. Trammell is past president of the Board of the Thomas Jefferson Public Policy Program and a Board member of the U.S. Holocaust Museum.
Appointed: 1987
Current Term: Ex-Officio