Jodi Scarlata
Advisor
Occupation: Advisor, International Monetary Fund

Biography
Class of '83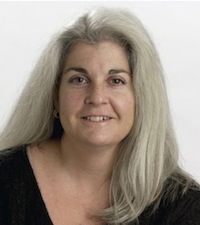 Ms. Scarlata graduated from William and Mary in 1983, with B.A.s in both Economics and Political Science and earned an M.A. and Ph.D. in Economics from Johns Hopkins University in 1992.
Ms. Scarlata has spent the last 19 years at the International Monetary Fund, and her current position is Senior Advisor in the Monetary and Capital Markets Department, dealing specifically with Financial Sector Analysis. At the Fund, she has worked predominantly in the areas of monetary and financial market operations and policies, across a range of advanced, emerging market and developing economies. She currently represent the Fund on a Financial Stability Board committee comprised of G20 members examining linkages across global, systemically important financial institutions. Her research at the Fund has included the areas of central clearing parties and OTC derivatives, securitization markets, and banking and accounting policies and their impact on financial stability.
Prior to joining the Fund, Ms. Scarlata was at the Federal Reserve Bank of St. Louis during 1990-92.
Appointed : 2011
Current Term: Class of 2020