Charles R. Samuels
Advisor
Occupation: Partner, Charles R. Samuels, Attorney at Law, PLLC

Biography
Class of '98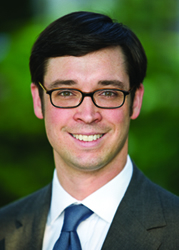 Charles R. Samuels joined the Samuels Law Firm in April 2009 after his election to the Richmond City Council the previous November.
Mr. Samuels represents clients in the Circuit, General District, and Juvenile and Domestic Relations Courts in the greater Richmond area. He also represents clients at the administrative level for federal disability cases.  He is admitted to practice in all state courts of Virginia, the U.S. District Court for the Eastern District of Virginia and the U.S. Court of Appeals for the Fourth Circuit.
He practices in the areas of Criminal, Family, Trusts and Estates, Veterans' Benefits and Social Security law.
Mr. Samuels is a qualified Guardian ad litem for both children and incapacitated persons and is a former Virginia Supreme Court certified mediator for both the general district and juvenile and domestic relations courts.
Active in his community, Mr. Samuels is a former president of his neighborhood civic association and volunteers his time mentoring a college student and law student each year.  He also represents people who have petitioned the court for protective orders on a pro bono basis.  Mr. Samuels serves as City Councilman for the 2ndDistrict of the City of Richmond and is currently the President of the Richmond City Council.  For more information regarding his council duties, please visit www.charlesrsamuels.com.
Appointed: 2013
Current Term: 2019