Chris Marquez
Advisor
Occupation: President and CEO, National Capitol Contracting (NCC)

Biography
Class of '94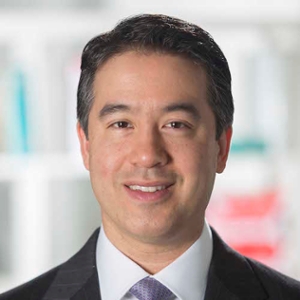 Chris Marquez graduated from the College of William and Mary with a Bachelor of Arts in English in 1994.  He is currently the President and CEO of National Capitol Contracting (NCC), a federal government-focused services firm he founded in 2002.  Mr. Marquez specifically targeted the Federal government as a customer because of its emphasis on public service. Mr. Marquez sets NCC's strategic course with the vision of building its internal capabilities and fostering long-term relationships with key business partners in order to create customized solutions that exceed our clients' expectations.
Before and after pursuing his M.B.A. in Information Systems and Marketing from Indiana University's Kelley School of Business, Mr. Marquez found success in several businesses. Through a government contract, he took over private management of a spirits retail stores in Montgomery County, Maryland that had a history of declining sales under government management. His planning and execution of a series of innovative changes to the business model resulted in a doubling of sales at the stores within 2 years. Later, as a Project Manager for a telecommunications company, Mr. Marquez was responsible for helping to integrate a series of seventeen siloed business databases into one integrated system.
In the 2 years prior to founding NCC, Mr. Marquez worked as Business Strategy Consultant at Commerce One, a B2B software company focused on establishing online marketplaces during the infancy of the e-commerce era. At Commerce One, Mr. Marquez worked with a variety of Fortune 500 companies, including HP, International Paper, Duke Energy, and British Telecom, to create online business commerce strategies, scale organizations to support online operations, and provide marketing support to achieve organizational profitability.
Mr. Marquez is an avid hockey fan and loyal follower of the Washington Capitals, even donning his own skates to play in an adult league for his local club hockey team. Off the ice, Mr. Marquez enjoys reading and music, and is married to a personal trainer and fitness buff.  They have one son, who is a future Capitals player in training.  Mr. Marquez and his wife share a passion for rescuing greyhounds; together they are happily raising a lovable mutt, Freyja and one greyhound, Chelsea.
Appointed: 2016
Current Term: Class of 2019