Jeff Jaeckel
Advisor
Occupation: Chair of Litigation, Morrison & Foerster LLP

Biography
Class of '95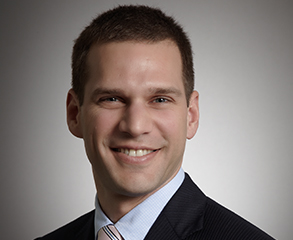 Jeff Jaeckel is head of Morrison & Foerster's Washington, D.C. and Virginia Litigation Department and a member of the board of directors of Morrison & Foerster LLP. Mr. Jaeckel is an antitrust expert, litigator, and counselor. He represents foreign and domestic corporations in connection with all manner of antitrust and competition law matters, from M&A strategy and investigations to cartel investigations to civil litigation.
Mr. Jaeckel has notable experience representing public and private corporations in connection with their most significant and complicated antitrust litigation in federal and state courts. He regularly represents clients in all antitrust aspects of complicated transactional matters, including strategy and structuring of transactions to avoid antitrust risk and achieve strategic business objectives, and U.S. and multinational merger notification and review. Mr. Jaeckel also represents domestic and international companies in connection with government investigations of conduct, including civil investigations relating to monopolization or criminal investigations of alleged price-fixing. Mr. Jaeckel also assists clients in the protection of their intellectual property and counsels clients on the antitrust ramifications of commercial agreements to capitalize on the value of intellectual property.
Mr. Jaeckel represents clients across a range of industries, including pharmaceuticals and medical devices, semiconductors, software, Internet services, transportation, consumer products, telecommunications, and media and entertainment.
Mr. Jaeckel serves as an associate editor of the Antitrust Magazine of the American Bar Association Antitrust Section, and is a former co-chair of the firm's E-Discovery Task Force. He graduated with honors and was a member of Omicron Delta Epsilon, the international honor society in Economics. He was a writing staff member for the Wisconsin Environmental Law Journal, and was elected to Order of the Coif.
Appointed: 2015
Current Term: Class of 2018