John Grantier
Advisor
Occupation: Vice President/General Manager, James River Equipment, Ashland, VA

Biography
Class of '93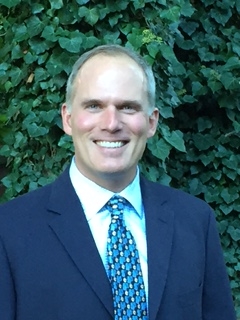 John T. M. Grantier graduated from the College of William and Mary in 1993 with an undergraduate degree in History and later earned his master's in Business Administration ('00) from Virginia Commonwealth University.  He currently serves as vice president and general manager at James River Equipment, one of the largest John Deere distributors in the country. 
In his 18 years at James River, Mr. Grantier has seen his role evolve and expand as the company has grown to 36 locations in Virginia and North Carolina.  Directly responsible for the day to day parts, service, and sales of the corporate office in Ashland, itself a $75 million annual operation, he is also the point person for Virginia's state municipal business.  Most recently, he worked with state officials reviewing bid specifications and crafted the proposal for a five year contract with the Virginia Department of Transportation for its heavy equipment needs.
James River Equipment is active in several organizations concerned with the direction of public policy and its impact on the construction industry, including the Virginia Transportation-Construction Alliance, the Association of Equipment Distributors, and the Richmond Area Municipal Contractors Association to name a few.  Transportation funding and innovation continue to be a major focus for Mr. Grantier and James River Equipment as increasingly more pressure is brought to bear on Virginia's infrastructure.
Mr. Grantier currently resides in Staunton with his wife Kelly and their three daughters, Megan, McKenna, and Ella.
Appointed: 2015
Current Term: Class of 2018