Paul T. Decker
Development Committee Chair
Occupation: President, Mathematica Policy Research, Inc.

Biography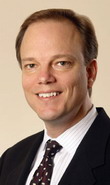 Class of '83
Mr. Decker graduated from William & Mary in 1983 and gained a Ph.D. (economics) from Johns Hopkins University in 1988.
Mr. Decker was named President and CEO of Mathematica Policy Research Inc. in 2006 having been with the firm for 18 years. Located in Princeton, N.J., Mathematica is one of the world's leading policy research organizations.
Mr. Decker has spent over twenty years conducting research on policy issues related to workforce development, unemployment assistance, worker productivity and teacher training in the United States and abroad. He is a nationally recognized expert on the use of experimental methods to assess social policy interventions and has directed the application of these methods in large-scale field experiments.
Appointed: 2007
Current Term: Class of 2019