Katherine Darke Schmitt
Advisor
Occupation: Associate Director, Office for Victims of Crime, U.S. Department of Justice

Biography
Class of '91(BA), '93(MPP)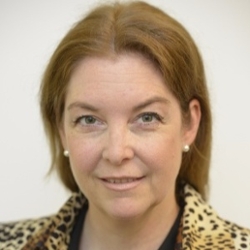 Ms. Darke Schmitt earned both an undergraduate degree ('91) in Government and a masters ('93) in Public Policy from the College of Williams and Mary. She currently serves as Associate Director, Office for Victims of Crime for the U.S. Department of Justice.
Ms. Darke Schmitt specializes in the implementation and evaluation of federal grant programs to support state and local law enforcement and community-based organizations.  In her tenure as the Department of Justice she has focused on programs and policies to protect children from exposure to violence, from victimization through physical and sexual abuse, and from commercial sexual exploitation and sex trafficking.
She has also been employed as a research associate at the Urban Institute and at the National Academy of Sciences on projects addressing gender disparities in education; the effectiveness of interventions to prevent family violence; and analysis of the social and educational needs of the children of immigrants in the United States.
Appointed: 2010
Current Term: Class of 2019