David L. Bulova
Advisor
Occupation: Project Manager, Wood Environment & Infrastructure Solutions

Biography
Class of '91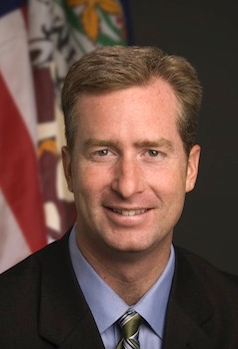 David Bulova has represented the 37th District in the Virginia House of Delegates since 2006.  The 37th District includes the City of Fairfax and central Fairfax County.  David serves on the General Laws, Agriculture, Chesapeake, and Natural Resources, and Education committees in the House as well as the State Water Commission, the Virginia Housing Commission, and the Joint Commission on Health Care.  He was appointed by Governor Kaine to serve on the Virginia Climate Change Commission in 2008 and by Governor Warner to serve on the Chesapeake Bay Local Assistance Board between 2004 and 2006.  From 2003 to 2005, David served as an elected representative on the Northern Virginia Soil and Water Conservation District Board.
David received a B.A. in Government from the College of William and Mary (1991) and a Master in Public Administration from Virginia Tech (1996).  He is also a graduate of the Sorensen Institute for Political Leadership (1997).  Professionally, David is Senior Project Manager at Wood Environment & Infrastructure Solutions.  Previously, David served as Senior Planner at AMEC Environment & Infrastructure, Inc. where he specializes in assisting local governments and industry comply with state and federal stormwater management regulations.  Prior to that, was the Director of Environmental Services for the Northern Virginia Regional Commission. 
David resides in Fairfax, Virginia, with his wife Gretchen, who is also a 1991 William and Mary graduate.  They have three children, Alex, Josette, and Grayson. 
David is passionate about community service.  He is currently on the Board of Trustees of Brain Injury Services, Inc., which provides support to survivors of brain injuries and their families, the Board of the City of Fairfax Band, and the Board of the Center for Watershed Protection.  He is also an honorary member of the Rotary Club of Centreville-Chantilly and served as chair of the Fairfax County Consumer Protection Commission from 1997 to 2004. 
Appointed: 2013
Current Term: Class of 2019