Dear Alumni and Friends of the William and Mary Psychology Department,
Commencement 2013

The school year came to a successful close for the class of 2013 about 2 weeks ago.  We  are very proud of graduating another terrific class of William and Mary Psychology students. Everyone can share in the memories of this celebration by reading an article and viewing pictures on our web site. To the Class of 2013:  if you are receiving your first alumni newsletter, a warm welcome to the community of William & Mary Psychology alumni. 
Psychology Faculty and Students at William & Mary Receive Awards and Honors
As this academic year draws to a close, it seems to be a fitting time to reflect on our many accomplishments. Over the past academic year, our faculty and students have been honored in many ways that reflect the high caliber of our department.  In this newsletter, we highlight the many awards earned by Psychology professors and students.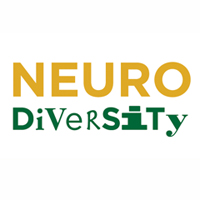 Neourodiversity
 As always, we like to highlight exciting research and service-related activities of our faculty in our newsletter. In this edition, we focus on Professors Burk, Dickter, Wulf (Department of History), and Zeman's involvement in a project that integrates teaching and research by investigating approaches for  making classrooms more welcoming to students who are neuro-diverse.  What is neuro-diversity? That question is answered and more information about this interesting project can be found in an article written by William and Mary Public Relations.           
 Thank You for Supporting the Psychology Department
Finally, we very much appreciate the gifts that alumni make to the Psychology Department.  Your gifts are used to support undergraduate and graduate student research and travel to conferences to present their findings. Without your support, these important opportunities would not exist for our students. We hope that you will continue to support these efforts in the coming year.
Homecoming 2013
As we look ahead to the upcoming academic year we would like to remind you of our Homecoming celebrations which will be on October 25, 2013.  Don't forget to mark your calendars so that you can join us!  We will include more details about this event in our next newsletter  in September which will welcome all to a new academic year.  Until then, have a wonderful summer.
Sincerely,
Janice Zeman, Chair,
and the faculty of the Psychology Department