Bridge Program Embraces Spectrum of Neurodiversity
How can our W&M community acknowledge and appreciate the wide range of human neurologies, while also addressing the challenges of brain difference? Enter the Neurodiversity Initiative.
Since its formation in 2011, the initiative works in three areas:
Student activities and outreach, through the Neurodiversity Student Group
Teaching a holistic view of neurodiversity, with practical tips for classroom and academic success
Research into the challenges encountered by students on the neurodiversity spectrum
Neurological differences on the spectrum include, for example, autism, OCD, ADHD, Tourette Syndrome, epilepsy, and dyslexia.
One way the initiative aims for student success is the Bridge Program, a friendly and low-key orientation weekend offered each summer for entering students and their parents. This year's program was held July 19-21 and was funded in part by the Arts & Sciences Annual Fund.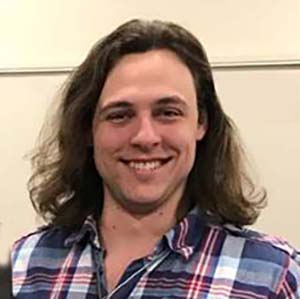 Through the program, neurodiverse students meet each other and learn about the network of people and resources that can support their success on campus. Activities include workshops and presentations, introductions to campus social life and residence hall life, a tour of the Integrative Wellness Center, and a mock faculty lecture and discussion. Student counselors share their lived experiences and provide an invaluable peer perspective.
Joel Carver '17 (Biology), who self-describes as an "autistic extravert," served as one of the program counselors. As a student, he helped to ramp up activities of the student organization and served as its co-president. Currently he works as advocate and activist in the area of neurodiversity, especially autism.
"William & Mary is years ahead of the institutions and professional groups I come across in my work," Carver noted in his remarks to parents at their separate dinner on Friday night.
"Going to college at W&M was a great experience for me. I found a place full of smart people who are all about creating new ideas, testing and poking at things and keeping what's good. For me, that questioning environment felt like coming home."