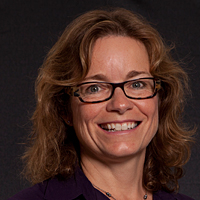 Dear Alumni and Friends,
Hi! Let me introduce myself. I am Janice Zeman and the new Chair of the Psychology Department. My name is likely not familiar to you, because I have only been at William and Mary since 2005. I am a child-clinical psychologist and earned my Ph.D. at Vanderbilt University followed by my clinical internship at Duke University Health Sciences Center. After spending eight years in the South, I realized that I really missed snow and winter activities, and so I trekked north to the University of Maine for many years. I then had the wonderful opportunity to return to the South and join the vibrant community of Williamsburg and the Psychology Department.
I am very excited and energized to be leading one of the strongest departments at William and Mary. Did you know that we have the second largest number of majors on campus, with 408 majors declared as of September 5? Equally impressive is the numbers of students we teach in a semester. In the Fall of 2010, we taught 2,284 "seats" of Psychology classes and 2,236 "seats" during the Spring 2011 semester. No wonder we are sometimes dragging by the end of April!
One of our clear strengths is providing a hands-on experience in the research process to all of our majors. This happens in our Methods of Psychology classes at both the introductory and then capstone levels. A high percentage of our majors also participate in individual faculty members' labs. I know that the faculty and I personally get much satisfaction from mentoring the undergraduate and graduate students and watching their personal and professional growth unfold before us. As Chair, I hope to build and strengthen our research-infused teaching process even more, as well as provide students with opportunities to apply their classroom knowledge to the community.
The Psychology Department has a very full semester planned. Some of the highlights include: (a) Homecoming weekend events for Psychology alumni planned for Friday, Oct. 21; (b) the hiring of a new faculty member in the area of Perception; (c) the beginning of the planning process for the third building in the Integrated Science Center; and (d) continuation of our high level of integration of research with the teaching of our undergraduate and graduate students. See our recent profile on Professor Paul Kieffaber.
We hope to see you at Homecoming; and if you cannot make it, please stay in touch with us and let us know your news and how we can best keep you informed.
 Welcome to Fall 2011.
 Warmly,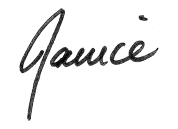 Janice Zeman
Chair, Psychology Department