WMSURE Award for WM Scholars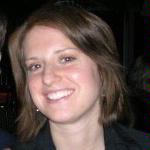 The William and Mary Scholars Undergraduate Research Experience (WMSURE) was created in 2010 to increase academic, social, and research opportunities for William and Mary Scholars. The William and Mary Scholar Award is presented each year to a small, select group of students who have overcome unusual adversity and/or would add to the diversity of the campus community.
The goal of the WMSURE Program is to increase research opportunities for minority, first generation, lower income students; students with physical disabilities; and students who have experienced exceptional hardship or adversity.
The program includes faculty mentor training; there are currently 48 W&M faculty serving as mentors in the program. The program also supports workshops geared to students and faculty that are held throughout the year. In the first year of the program, student workshops sponsored by WMSURE have focused on research opportunities at W&M, funding opportunities available to support research experiences, navigating major declaration, and time management skills.
Another goal of the program is to foster a sense of community among the Scholars through the workshops as well as social events, such as a bowling outing in the fall.
This year the co-directors are Prof. Cheryl Dickter, Department of Psychology, Neuroscience Program and Prof. Anne Charity-Hudley, English Department, Linguistics Program, Community Studies Program.
 For more information, contact [[cldickter,Prof. Cheryl Dickter]] or go to http://www.facebook.com/WMSURE