Psychology Professor Emeritus Continues Children and Family Advocacy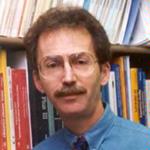 Professor Joseph Galano doesn't seem to know the meaning of the word "retirement."  Nor is he basking in the satisfaction of seeing his students and former students continue to be admitted to prestigious graduate programs with generous funding support.  Instead, Professor Galano, who taught in the Psychology department full-time from 1978 - 2010, is now teaching part time and continuing his work to help identify and mitigate the factors that contribute to child abuse and neglect.  During the work week he and his research assistants can usually be found working in his research space in ISC.  His efforts are not going unnoticed.
Professor Galano received two distinctions. He was recently honored for his service to Virginia and also appointed to a new national advisory committee dedicated to the prevention of child abuse.
Professor Galano was nominated for the 2011 Outstanding Contribution to Child Abuse and Neglect Prevention in Virginia by Johanna Schuchert, Executive Director of Prevent Child Abuse Virginia. Congressmen Bobby Scott wrote a strong letter of support praising Dr. Galano's contributions to the Commonwealth. Dr.
Galano received his award from the First Lady of Virginia, Maureen McDonnell, at the April 11th Statewide Prevention Conference, entitled Promising the Future for Children - Protecting Their Childhood.
Dr. Galano was also recently appointed to a National Advisory Committee, the Healthy Families America Research, Practice, and Policy Council (RPPC). The purpose of the RPPC is to advance the Healthy Families America (HFA) model through home visiting research and to improve the utility of research findings in the field. Specifically, the RPPC will interpret and respond to nationally important publications and events that impact healthy families.  The RPPC will try to ensure that the $1.5 billion federal investment in home visiting, a proven prevention strategy, is well invested in effective programs  over the next 5 years.