Dr. David Gushee: Moral Leadership in a Divided Age
David Gushee, Distinguished University Professor of Christian Ethics and Director of the Center for Theology and Public Life at Mercer University, gave a lecture at the College on Thursday, October 17. The lecture, which was held in Washington 201, drew from material in Gushee's recent book, Moral Leadership for a Divided Age.
This book, which Gushee co-authored, gives readers an in-depth view and analysis of fourteen morally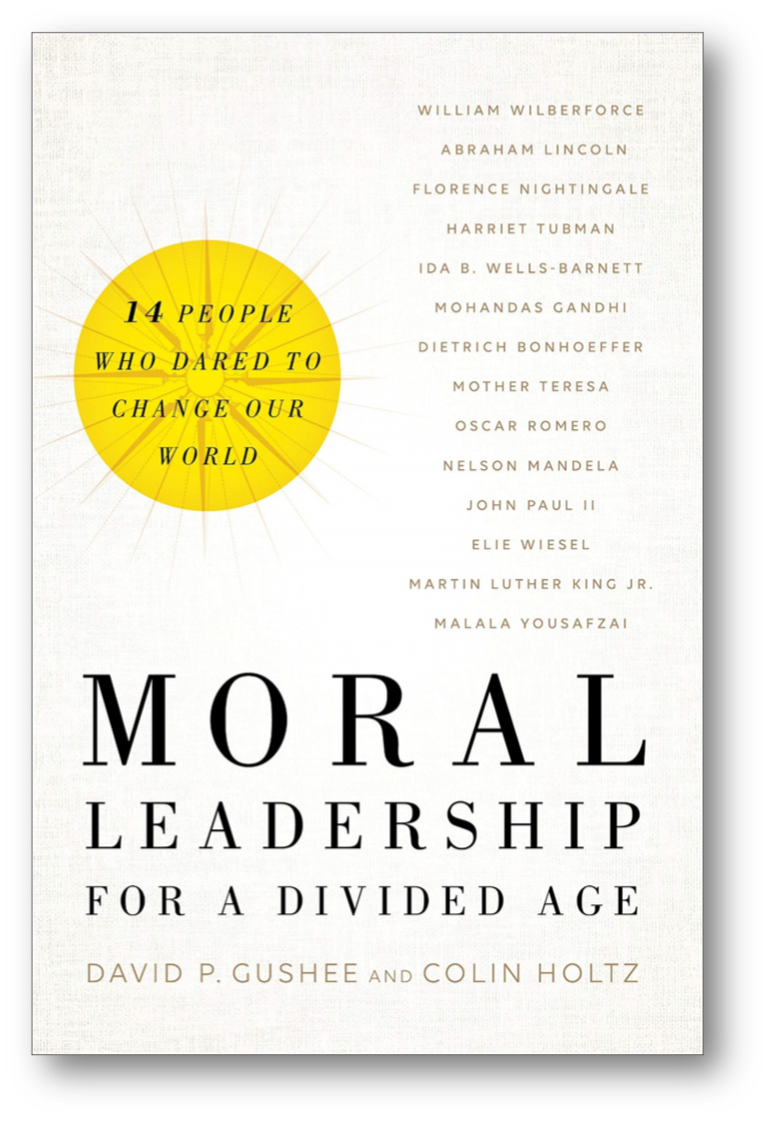 exemplary people. The book was published last October.
Gushee opened his lecture by giving a brief overview of some of the fourteen people he included in Moral Leadership for a Divided Age. Some of the most noteworthy figures include Mahatma Gandhi, Harriet Tubman, Florence Nightingale, Abraham Lincoln, Nelson Mandela, and Martin Luther King Jr. Gushee touched on some of the key accomplishments of these individuals before moving onto the moral patterns that can be drawn from their lives.
Gushee argued that each of the fourteen people discussed in the book walked a similar path, one that can be summarized as "Ten Steps on the Path to Moral Leadership." These steps include having a strong sense of purpose, seeing an issue of injustice that galvanizes a person to devote a lifetime to overcoming that problem, and having the sense that one's own well-being is intertwined with that of others. Gushee emphasized that these factors encourage a strong conviction to arise in each moral leader. Subsequently, moral leaders are willing to sacrifice their own happiness and potentially their own life, for the benefit of others. These leaders all identified or emphasized different injustices in the world, and each of them developed a strong conviction to try to overcome this problem not necessarily for their own good, but for the good of others.
After Gushee's lecture, audience members had the opportunity to ask him questions about his book and the content of his lecture. One student posed a questioned about how to be an ally to oppressed communities and use their own privilege to work on a group's behalf, without denying them their agency. To answer this question, Gushee drew on his own experience with working with the LGBTQ+ community, he emphasized that one cannot be an effective advocate without fully understanding the needs and aims of a community. To better achieve this full understanding, Gushee emphasized the importance of listening and maintaining a focus on helping others rather than serving your own self-interest.
Dr. Gushee's lecture was the first of two guest lectures sponsored by the Religious Studies Department this semester. On November 7, Ayodeji Ogunnaike, an Africana Studies professor at Bowdoin College, is giving a lecture titled, "Gender Controversies in Global Yoruba Religion: Can Women Practice Ifa Divination?" This lecture is co-sponsored by the Africana Studies Department at the College and will be at 5 pm in James Blair 223.