Shantá Hinton Receives William Small Award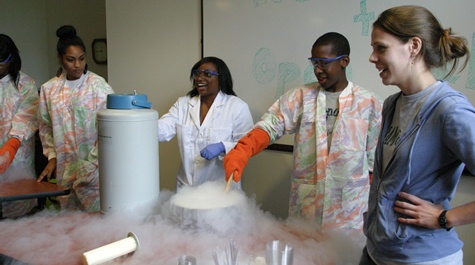 On April 13, Associate Professor of Biology Shantá Hinton was awarded the William Small Award for Faculty Excellence by The Society for the College. The William Small Award remembers the contributions of 18th-century professor and Thomas Jefferson teacher William Small.
This is the second annual award given by The Society for the College, an independent alumni organization that receives no funding from the College. The Society notes that "Since joining the College in 2010, Hinton has demonstrated a deep commitment to both classroom teaching and to research in a lab environment. She embodies a commitment to students in the natural sciences reminiscent of that of the award's namesake, Professor Small, who was the first-ever natural sciences professor at the College."