2015 Fall Seminar Series Begins
The Biology Department Seminar Series is shaping up for the fall semester. This semester, the usual location for the Biology seminars will be in Andrews Hall Room 101, but the venues change so please check the schedule. Harmony Dalgleish is coordinating the seminar series this year.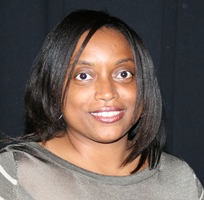 The series begins Friday, September 4 when Dr. Rachel Horak of the American Society for Microbiology speaks on "Using biogeochemistry, microbial physiology, and the 'omics' to understand the changing nitrogen cycle in the Pacific Ocean". Two speakers are coming from as far away as California, and two are from home: Dr. Shantá Hinton will speak September 11, and Dr. Paul Heideman will be the speaker on October 2.
Look for more details of upcoming talks in the Biology Department's Event Calendar. Seminars are held on Friday at 4:00 pm; coffee and tea are served at 3:45 pm prior to the seminar. One exception is the Homecoming Seminar, featuring alumni Lou and Karen Burnett of the College of Charleston, who will present on Thursday, October 22, right before Homecoming weekend.
Seminars are free and open to all.