Something for everyone on this summer reading list
Summer officially began June 21, which means sand, surf, sunscreen and books to read while wave- and people-watching.

W&M News recently asked faculty members in William & Mary's Department of English for their summer reading recommendations and received a variety of responses, across all spectrums.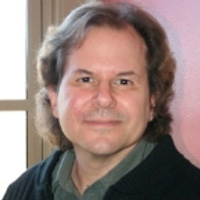 Adam Potkay, chair of the department, writing from Prague, where he is directing 34 students in the W&M Summer Program:
The Unbearable Lightness of Being, by Milan Kundera.
Potkay says: "Was a big-seller in the '80s (and a terrible movie). It deals with Prague and Central Europe during the Communist era, and some big philosophical themes, but does so with a light and often comic touch. Call it intellectual beach reading!"
I Want to Show you More, by W&M alumna Jamie Quatro. M.A. '95.
"Her interconnected short stories, set in small town Georgia, combine questions of religious faith with dramas of relationships, marriage and adultery – and also include patches of surreal humor," said Potkay. "It was an 'Oprah Books' pick a couple of summers back. Our students re-visited it when they saw the Slovak language translation in all bookstores in Bratislava (where we had a weekend excursion). Jamie's a big hit over here!"
Poems, New and Collected, 1957-1997, by Wislawa Szymborska.
"It's translated from the Polish. Szymborska, who won the Nobel Prize for Literature in 1996, knows that most folks don't like poems. Still, many will like hers; they're witty, funny and thought provoking. My students here love them."
Joanne Braxton:
Resisting Structural Evil: Love as Ecological-Economic Vocation, by Cynthia D. Moe-Lobeda.
A reader says: "This book is the roadmap (sans the car) or maybe the blueprint to put humans on the way to 'civilized,' sustainable living with the rest of creation/existence. The book helps each unique individual sacrifice the short term (and deathly) hedonistic lifestyle, and make the transition to gain the long run and infinite 'life,' coexisting among the equally important other species and inanimate material world."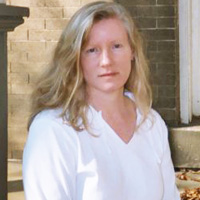 Christy Burns:
Tracks, by Louise Erdrich.
Burns says: "It's short, but it treats serious issues (she's part Chippewa)."

Amazon.com says, "Set in North Dakota at a time in the past century when Indian tribes were struggling to keep what little remained of their lands, Tracks is a tale of passion and deep unrest. Over the course of ten crucial years, as tribal land and trust between people erode ceaselessly, men and women are pushed to the brink of their endurance – yet their pride and humor prohibit surrender."
 John Conlee: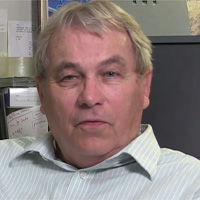 The Southpaw, by Mark Harris.
Conlee says: "If it's summer, it must be baseball. Harris' novels make perfect summer reading for anyone who loves baseball. Although the second one in the series ('Bang the Drum Slowly' is more well-known, thanks to the Robert De Niro film), it's better to take them in order. 'The Southpaw" has great characters and colorful prose -- plus baseball!'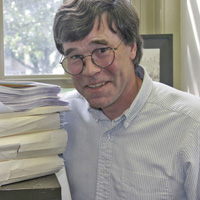 Henry Hart:
A Walk in the Woods by Bill Bryson.
Hart says: "This is  very funny, but also informative, account of his attempts to hike the Appalachian Trail from Georgia to Maine. I should have read the book earlier (it was published in the late 1990s). Apparently, Robert Redford is now making a movie of it."
Arthur Knight:
Zone One, by Colson Whitehead.
Knight says: "Beautiful writing, deep thinking, some great jokes – and the zombie apocalypse ... Perfect for the beach."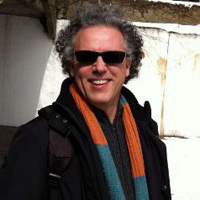 Sag Harbor, also by Whitehead.
"It's about summering at the beach, so it would be a good choice too, and it's both sweet and illuminating."
Deborah D. Morse:

Guernsey Literary and Potato Peel Pie Society, by Annie Barrows
Morse says: "It reimagines Jane Austen's Pride and Prejudice, setting it during the WWII occupation of Guernsey. The title group is, among other things, a resistance community that tries to save the isle's inhabitants from Nazi cruelties. I loved this book, which I read in a day."

Changing Heaven, by Jane Urquhart.
"This is a witty and poetic vision of a Canadian English professor obsessed with Emily Bronte, Wuthering Heights, and the weather on the Yorkshire moors. It's alternately hilarious and profound."
Terry Meyers: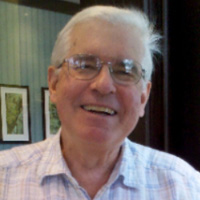 The Shepherd's Life: Modern Dispatches from An Ancient Landscape, by James Rebanks.
Meyers says: "First, I've got to wait for my wife to finish it. The author, an Oxford graduate, returned to his family's centuries-old occupation of tending sheep in the English Lake District, and embodies Wordsworth's claim that there 'the essential passions of the heart find a better soil in which they can attain their maturity, are less under restraint, and speak a plainer and more emphatic language.'"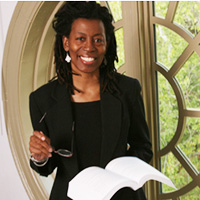 Hermine Pinson:
God Help the Child, by Toni Morrison.
Pinson says: "It's a novel set in contemporary times about the ways childhood can affect the life of the adult."
Nancy Schoenberger:
Heat, by Bill Buford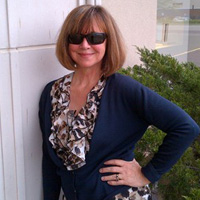 Schoenberger says: "It's about his late-life apprenticeship as a line cook and pasta maker in Tuscany."
Muse, by Jonathan Galassi.
 "It's his roman-a-clef about New York's publishing world in the 1980s."
The Beautiful Ruins, by Jess Walter
"This is his terrific novel of a few years ago [in which actor Richard Burton makes a troubling appearance!]."