Intern Profile - Ike Irby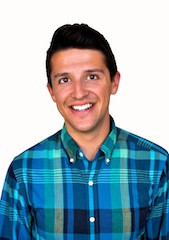 As a joint degree student working towards an MPP at the Thomas Jefferson Program and a PhD at the Virginia Institute of Marine Science, I am interested in science advisory and the process of science policy development at the national and international levels. These interests led me to a position this past summer interning for the Executive Office of the President's Office of Science and Technology Policy (OSTP) at the White House. During my time at OSTP, I worked with the President's Council of Advisors on Science and Technology (PCAST) on developing reports to advise President Obama on pertinent issues encompassing all of science and technology such as combating antibiotic resistance, enhancing the role of education technology in skilling and reskilling the nation's middle-skill workforce, and a review of the National Nanotechnology Initiative. 
In addition to working on research and report writing, I was able to take advantage of everything  the White House has to offer. A favorite part of the summer was having the opportunity to work the first ever White House Maker Faire. This event brought in top innovators, young and old, from across the nation to showcase the great things Americans are making with science and technology. During the event, I had the chance to chat with Bill Nye and attend a Presidential Address in the East Room of the White House. 
My time at OSTP reaffirmed my goal of pursuing national and international science advisory after the completion of my degrees.  The opportunity to work at the White House under a President that places science and technology in such high regard was an incredibly motivating experience that will guide me headlong into future endeavors.