Psychology Faculty and Students at William & Mary Receive Awards and Honors
This year many Psychology faculty and students have been recognized by our department, the College, and the broader academic community by receiving several awards and fellowships.  We congratulate them for their dedication and accomplishments!
Faculty Awards:

John Nezlek is the recipient of a Fulbright Scholar Fellowship to continue his research in Poland. The Fulbright Scholar Program sends 800 U.S. faculty and professionals abroad each year. Grantees lecture and conduct research in a wide variety of academic and professional fields.

Josh Burk is the recipient of the William & Mary English-Stonehouse Faculty Fellowship. This 2-year fellowship which honors the memory of Katchen Stonehouse, supports the collaborative research efforts of faculty and students in science-related disciplines.. 
Josh Burk is also the recipient of the 2012 Phi Beta Kappa John D Rockefeller Jr. Faculty Award for the Advancement of Scholarship which is given to an outstanding young scholar on the College faculty.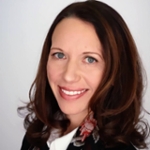 Danielle Dallaire received the Alumni Fellowship Award for Excellence in Teaching. Since 1968, this award has been presented annually to five younger faculty members who are particularly outstanding as teachers to ensure that the high academic standards of the College are retained. 
Danielle Dallaire received the Marvin Sussman Award from the Groves Conference on Marriage and Family.  Marvin Sussman established this award to recognize the best peer–reviewed journal article or book chapter from recent years that supports the theme of the annual Groves conference.

Janice Zeman is the recipient of the Jennifer & Devin Murphy Faculty Award. This award honors outstanding integration of faculty research with teaching of undergraduate and graduate students.


This year the Reves Faculty Fellows program selected John Nezlek and Joanna Schug as two of its faculty fellows. This program funds a number of faculty proposals each year that involve either student-faculty collaborations on international research, or research, teaching, and learning through international service-learning courses, community-based research, and civic engagement.

This year the Phi Beta Kappa Emeritus Faculty Award was named after retired faculty member Neill Watson for his dedication to teaching.  This award, which rotates between departments, provides one student award of $2000 to an outstanding senior major in the department. This year the award was presented to Susan Johns.



This spring Cheryl Dickter was awarded the W&M Chapter NAACP Image Award. This award is given to an individual who embodies the spirit of a vibrant and diverse William and Mary community.
Cheryl Dickter was awarded the Psi Chi Faculty Advisor National Research Award. The purpose of this program is to provide $2,000 grants for advisors to defray the cost of conducting a research project.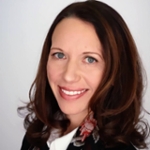 Danielle Dallaire, Cheryl Dickter, Jennifer Stevens, and Janice Zeman were awarded the W&M Office of Diversity and Equal Opportunity Diversity Recognition Award in April. They were nominated by campus peers and named among 70 community leaders for their leadership and work in the area of diversity.
Graduate Student Awards:
This year two of our graduate students were recognized at the 12th Annual Graduate Research Symposium.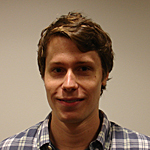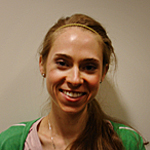 Patrick Hammett (Advisors: Cheryl Dickter and Cathy Forestell) received the Carl Strikwerda Award for Excellence in Humanities and Social Sciences.
Kristin Zajo (Advisor: Josh Burk) received the Excellence in Undergraduate Mentoring in the Humanities and Social Sciences Award.
Undergraduate Student Awards
Susan Johns was awarded the PBK Achievement Award in honor of Psychology retired faculty member, Neill Watson. Susan received this award in recognition of her academic achievements as an undergraduate at William & Mary as well as her involvement in undergraduate research. Susan plans to attend law school and to use her psychology skills and knowledge to fight injustices in the health system for people suffering from mental and physical illnesses.
Rose St. Clair received the Alumni Association Prize for excellence in research. In addition to her excellent performance in her classes, Rose has worked outside the classroom with several faculty on research projects. Rose completed her honors project with Dr. Chris Ball in which she examined the link between autobiographical memory and social anxiety. After graduation, Rose will attend the University of Illinois to complete her Ph.D. in language acquisition.
Morgan Whittaker received the 2nd Annual Joseph Galano Award for Community Service and Engagement in Psychology for her substantive community service.  Morgan has a passion for community service that involves working with children and families. Following this passion Morgan will be entering the Master's in Social Work program in the Fall at Boston University and will work for Wediko's urban center in Boston as her internship placement.
Maegan Jones received the Stanley B. Williams Award for Outstanding Psychology Major. This award acknowledges a student who demonstrates particular strengths in both academic achievement and community engagement. In addition to completing her honors thesis in December, Maegan has also sustained a high level of extra-curricular involvement outside of the classroom. In the fall Maegan will be entering a Ph.D. program in developmental psychology at North Dakota State University in the Human Development and Family Studies program.