Service at Wediko a "Life-Changing Experience" for Psychology Students
Seeing Real Progress
"One boy with severe obsessive compulsive disorder sticks out the most. He would spend hours each day engaging in his compulsions, making it impossible to participate in the normal daily activities. Two of his strongest obsessions had to do with not getting wet and with making sure his shoes were aligned perfectly.
"On one of the last days of camp we had a water carnival and everyone ran into the lake to look for 'treasure.' He ran straight in with the rest of the group, with his shoes on. We all froze for a second, thinking he would panic, but he didn't. He ran back out, put his shoes down on the beach, and ran back in."
- Johanna Folk
Psychology major Diana Morelen '08 interned at Wediko the summer after her junior year, a time when she was uncertain about her future career.
"At that stage of my professional development, I knew I loved children and psychology but wasn't sure how to bridge those interests," says Morelen, who is now a fourth-year doctoral candidate in the Clinical Psychology program at the University of Georgia. "It was during my summer at Wediko that I confirmed my passion for clinical psychology and decided to apply to clinical psychology Ph.D. programs."
Run by Wediko Children's Services, a non-profit organization focused on improving the lives of children with emotional, behavioral, environmental, and learning challenges, Wediko Summer is a 45-day residential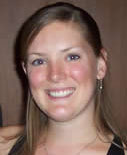 program for 150 boys and girls, ages 6-18. The program is located on a 450-acre, wooded, lake-front campus in New Hampshire.
"Wediko combined nature with empirically supported treatment techniques and provided me with a priceless opportunity to see applied psychology," says Morelen. "It was one of the most challenging summers I've had, and one of the most rewarding. At the end of the summer, I was rewarded by seeing significant changes in the children as well as changes in myself."
Morelen is just one of the dozens of William and Mary students who have interned at Wediko Summer over the years. The opportunity has proven to be a turning point for many.

Johanna Folk, now a student in Psychology's master's degree program, decided to apply to graduate school after her first summer at Wediko.
"Before working at Wediko, I was confused about what I wanted to do with my life, trying to decide between becoming a music educator and a clinical psychologist," says Folk, who graduated from SUNY Potsdam in New York in 2010 with a double major in psychology and flute performance.  "I was assigned to work as a direct care staff with pre-teen boys, which initially terrified me."
Folk spent every day with a group of 10 boys, from waking them up in the morning to putting them to bed at night. She worked with a team of social workers, clinical psychologists, psychiatrists, and other college and graduate students – a model she found to be extremely useful for providing multiple perspectives and modes of support for both the children and the staff.
"I had to learn to be extremely flexible, to anticipate the unimaginable, to have fun and play like a teenage boy (this included frog catching!), to not take things personally, and to see past diagnoses to the individuals," says Folk. "I ended up loving it and flourishing both personally and professionally."
Rachel Miller '12 served as a residential counselor in the summer of 2010. In her internship, she assisted in group therapy, collaborated on intervention efforts, and helped with research on group functioning and peer interactions.
"My internship provided me with valuable clinical experience and a better understanding of the demands of a mental health profession," says Miller, who will graduate with a major in psychology and minor in sociology and aspires to have a career in clinical psychology. "I highly value my experiences at Wediko and strongly recommend the program to anyone who wishes to pursue a career in mental health services."
Wediko is currently recruiting staff for this summer. Learn more at Wediko.org.