Success as an Author: Interview with Professor Michael Nichols
You never know what language you'll see when you walk by the bulletin board outside Psychology Professor Michael P. Nichols' office. When I went to visit over Spring Break, the Japanese edition of his book Stop Arguing with Your Kids: How to Win the Battle of Wills by Making Your Children Feel Heard (Guilford, 2004) was highlighted. On the jacket, two fish blow bubbles at each other, and the title is written in Japanese characters. I caught up with Professor Nichols to ask him about his success as an author.
JS: It's great to have a chance to talk with you. You started writing books fairly early in your career. What precipitated that move?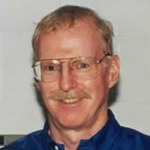 MN: I wrote an appendix to my doctoral dissertation that reviewed catharsis in psychotherapy. The chair of my committee said it was good and suggested that I turn it into a book. I didn't really believe that this was something worth doing, but he promised two things. First, that writing a book is easy because each chapter is just like a term paper. I knew how to write term papers, so this was plausible. Second, he promised that he would help. This one didn't turn out quite as planned, but I finished the book, and, to my surprise, it did very well.
JS: Family Therapy: Concepts & Methods, is now in its ninth edition. Was that a book that you felt compelled to write because you were certain that it would be a success?
MN: I'm actually waiting now for the galleys of the tenth edition to arrive for correction. It has been a hugely successful book, but it didn't start out that way. The book reviews all approaches to counseling, and we wrote it because it didn't exist. But to publishers, it wasn't necessarily considered to be at the appropriate level of detail: How could it all be covered? And who would care to read about all approaches? We shopped it around to a large number of publishers before it was ever picked up. Now they all wish they had it, because it is used in clinical training courses as the primary text.
JS: It's interesting to hear the stories from successful authors having a tough time getting their book published. You see a long list of works and think it's all been a golden road. Not the case?
MN: Not the case. The rejection rate is so much larger than the acceptance rate. Readers or upcoming authors see a book on the shelf and think that the author is special and unique. Part of it is luck and talent, but what they don't see is the number of times the manuscript wasn't accepted or the number of times changes were suggested for the work. Finding an agent or publisher is completely different from the actual writing component of the process.
JS: I've been seeing the book jacket on your bulletin board from Stop Arguing with Your Kids. Is that your bestseller?
MN: The Lost Art of Listening has been my most successful trade book. It has sold more than 100,000 copies and has been translated into maybe 30 or 40 languages. The success of the book is interesting to me, because I actually resisted writing it at first – I wasn't sure of its utility. For example, Stop Arguing with Your Kids book was written as a practical guide for parents. There was a built-in market for that book, and we have been quite successful with little to no promotion of it. But in The Lost Art of Listening, the point is to demonstrate that there is a power in listening because it can shape things like personality and self-esteem. Listening is an important vehicle in all relationships and should be considered a useful guide to relationship success. This is true for our personal relationships and also for our professional and public relationships.
JS: What's the best single sentence of advice you can give to a family under stress? For example, if things are stressful around the house and there's lots of arguing, it might be tough to point to listening as the main problem.
MN: I'll answer your question but first have to acknowledge that every situation is going to be unique. In any circumstance, you must do everything you can to draw out, listen to, and acknowledge the other person's point of view before you give your response. This brings empathy into the exchange, and individuals feel they are heard. This approach may not solve everything, but it definitely will help.