From BA to MA to PhD: 4 Philosophy Majors Head to Prestigious Graduate Schools
After successfully negotiating a demanding and increasingly competitive admissions process, four W&M philosophy majors will be continuing their education in philosophy by enrolling in top-notch graduate programs. Dustin Crummett (Philosophy, '12) will enroll at the University of Notre Dame; Devin Curry (Philosophy, '11) at the University of Pennsylvania; Adam Lerner (Philosophy & Psychology, '12) at Princeton University, and Laura Matthews (Philosophy & Psychology, '12) at the University of Georgia.
Dustin Crummett, who is just completing an honors thesis with Professor Laura Ekstrom on the philosophy of religion, also received a tempting offer of admissions closer to home, at the University of Virginia, but he decided the move to Indiana was worth it, in part because Notre Dame's PhD program is

arguably the best in the English-speaking world for students interested in philosophy of religion. (See the specialty rankings at the widely-consulted Philosophical Gourmet Report, which ranks graduate programs in philosophy.)
Crummett credits his success in part to the close relationships he's been able to develop with the faculty in the philosophy department at William & Mary. He notes that since the department has no graduate program, "this means it's a lot easier to get one-on-one help with professors because you aren't competing with graduate students for the professors' time".
Devin Curry, who is currently an MA student at York University, is also grateful for the opportunities he had to develop relationships with the professors at William & Mary, but in his case one professor in particular made all the difference. Curry explains: "As a high school senior, I made my decision to attend W&M while sitting in on [Professor]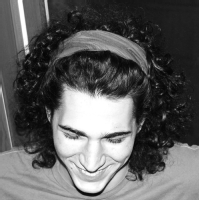 Paul Davies's freshman seminar [in philosophy]...four years later Prof. Davies directed my honors thesis…and I made my decision to apply to PhD programs over beers with Prof. Davies at the Green Leafe."
Like his mentor at W&M, Curry plans to use his time in Penn's PhD program to push disciplinary boundaries by bringing developmental and comparative psychology to bear on issues in the philosophy of mind.
Adam Lerner is also planning to pursue interdisciplinary research while in the PhD program at Princeton, focusing on empirical moral psychology, which is also the topic of his W&M honors thesis. Lerner is a philosophy/psychology double major and the outgoing President of the philosophy club. Under his leadership, the club meets regularly to discuss a wide range of philosophical topics, and it has started and successfully managed an annual undergraduate philosophy conference.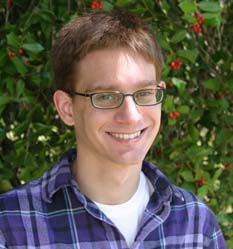 Lerner says that W&M's small class sizes and opportunities for one-on-one interaction with professors made a huge impact on his undergraduate education. Focusing on the particular trajectory of his undergraduate research, Lerner says: "If I had to pick one particular event that was most important for shaping my academic career, it would have to be the opportunity as a first-semester sophomore to participate in Professor [Matthew] Haug's advanced seminar on naturalism and philosophical methodology." Professor Haug is directing Lerner's honors thesis on the ethics and psychology of retributive justice.
Laura Matthews is also a philosophy/psychology double major, though she is hoping to spend her time in the University of Georgia PhD program studying existentialism and 19th-century French philosophy. Matthews says that she is especially grateful to Professors Alan Goldman and Tim Costelloe for helping

to guide her through the graduate school admissions process, but she also offers some praise of the department as a whole. She says, "The professors in the philosophy department at WM definitely shaped my experience. They're funny as hell, and so passionate about philosophy. For me this was contagious."
The graduate school admissions process takes the better part of an entire academic year, getting under way in the early fall and extending until April 15, which is the generally accepted deadline for admissions decisions. Each school requires letters of recommendation, a statement of intent, GRE scores, a polished writing sample, and official transcripts, which means that simply preparing one application can take a considerable amount of time, not to mention the constant insecurity about the quality of one's work and the nail-biting wait to hear back from schools.
About the application process, Dustin Crummett offers the following wry observation: "It wasn't actually the worst experience of my life, but it's the sort of thing that's bad enough that it occurred to me to wonder and try to evaluate whether it was the worst experience of my life while it was going on." Lerner concurs: "While there are certainly worse things, applying to grad school in philosophy was miserable. I had spent the first half of fall semester trying to work my honors thesis into a writing sample when I realized it just wasn't going to do the job. So I ended up going back to a paper I had written as a sophomore and just revising it to death."
But Devin Curry sums it up best. He simply says, "It's over, thankfully." Yes, it's over, and these four students can be both relieved and proud of their success.
Graduate study in philosophy deepens one's understanding of human values and the nature of reality, and it also serves as the essential foundation for a teaching career in the field, which is the long-term career goal of all four students.