Associate Professor of Psychology Joe Galano and Professor of Sociology Kate Slevin were named recipients of the 2010 Thomas Ashley Graves, Jr. Award.
The Graves Award is given annually in recognition of sustained excellence in teaching to honor Graves, who retired in 1985 after nearly 14 years as president of the College of William and Mary.  The award was established by a group of his friends.  The recipient of the award is chosen by the president of the College from nominations submitted by each of the academic deans.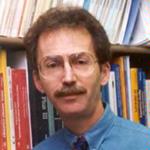 Galano was a founding member of the Virginia Consortium Program of Professional Psychology and has been recognized with numerous awards including recognition as a Fellow of the American Psychological Association. He also gives generously of his time to community.  Galano has served on Virginia's Prevention and Promotion Advisory Council for 25 years and served as a Williamsburg/James City County Community Action Agency board member, chairing it for six years. He holds a PhD in clinical psychology from Bowling Green State University.
Slevin too is no stranger to honors; she is the recipient of the State Council for Higher Education in Virginia outstanding Faculty Award, the Phi Beta Kappa Teaching Award and the Thomas Jefferson Award. Additionally, she is widely known for her mentorship of both students and faculty members. Slevin holds a PhD from the University of Georgia.