Global Voices, Modern Languages and Literatures' Online Newsletter, provides one convenient place for the most current news, alumni updates, videos, photo galleries, and more.
Keep track of what's going on in the Department of Modern Languages and Literatures, find out what our students and alumni are up to, and more, including:
MLL Receives Both 2019 Jefferson Faculty Awards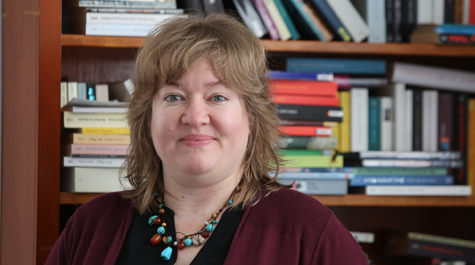 MLL is honored to have received both of the 2019 Jefferson Faculty Awards. Silvia Tandeciarz, Chair of MLL and Professor of Hispanic Studies, is the recipient of the Thomas Jefferson Award, and Jennifer Gülly, Senior Lecturer and MLL Associate Chair of Departmental Affairs, has received the Thomas Jefferson Teaching Award. The award ceremony took place on January 31st, and both will also be recognized at the Charter Day celebrations on February 8th. In her acceptance speech, Gully emphasized the potentiality of the foreign language classroom to foster a critical view of students' own language and culture, and the rewards of the hard work that students put into language learning every day. Tandeciarz spoke about the legacy of Perón's populist politics in Argentina and what we might learn from it for the future of higher education in the United States:

"We face extraordinary challenges and also some uncertainty about what the future of higher education holds, and these challenges are not divorced from those posed by the rapidly changing structural, economic, social, and political conditions manifesting in our country and, indeed, across the globe. And yet, as we stand on this threshold, I want to direct our attention to the tremendous opportunities this moment also holds. WE are the ones, after all, whose labor will determine how to pave a way forward: and I trust that we will do so together, by continuing to defend the values we hold dear, by working for greater inclusion, representation, and equity, and by recognizing the vital role institutions of higher learning can play in a healthy, thriving democracy."
| | |
| --- | --- |
| | |
Read more on Jennifer Gülly and Silvia Tandeciarz Jefferson Awards 2019...
---
Scenes from Homecoming 2017

Arts & Sciences News