Andrew Schocket (PhD, '01) wins Ohio Academy of History Outstanding Publication Award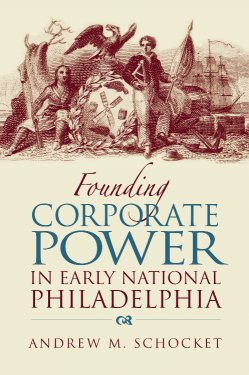 William and Mary graduate alumnus Andrew Schocket (2001) has won the 2008 Ohio Academy of History Publication Award for his book Founding Corporate Power in Early National Philadelphia (NIU Press, 2007). The award was announced on April 12 at the Academy's spring meeting in Dayton, Ohio.
The book explores the development of commercial and municipal corporations in Philadelphia between 1780 and 1830. While an elite group of entrepreneurs created the water, transportation, and financial institutions in a way that benefitted themselves, these institutions also generated widespread prosperity. This mixed legacy resulted in ambivalence toward U.S. corporations to this day.