2007 sees three new books by W&M PhDs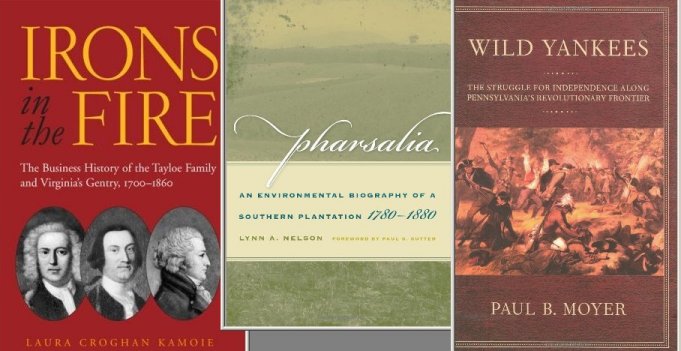 Paul Moyer's book, Wild Yankees: The Struggle for Independence Along Pennsylvania's Revolutionary Frontier  came out from Cornell University Press. Historian Gregory Knouff noted that this "vivid" book "helps to demolish the notion of a single group of 'settlers' by showing the vehement animosity among Anglo-Americans in the region as they struggled with each other over subsistence and land rights."
Lynn Nelson's Pharsalia: An Environmental Biography of a Southern Plantation, 1780-1800 was also released by University of Georgia Press in 2007. A reviewer in the American Historical review noted, "There are many things to admire in Nelson's writing: excellent description, imaginative sight seeing, vivid characterizations, and a flowing story..."
Laura Croghan Kamoie's Irons in the Fire: The Business History of the Tayloe Family and Virginia's Gentry, 1700-1860 came out from University of Virginia Press. Reviewer Peter Coclanis called it "One of the most well-researched economic studies ever undertaken on the early modern South. Kamoie has demonstrated beyond a doubt that the Tayloes were diversified businessmen, who dealt mainly in agriculture, but who were also open to an array of commercial and industrial activities, an array which changed over time."