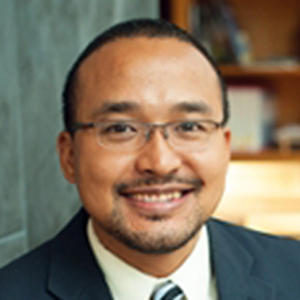 Chinua Akimaro Thelwell
Assistant Professor, History and Africana Studies
Office: Blair 354
Email: [[cathelwell]]
Regional Areas of Research: Ancient to Modern Africa, United States
Thematic Areas of Research: African American, Comparative and Transnational, Cultural/Intellectual, Diaspora and Migration, Popular Culture and Media, Race and Ethnicity

Background
Dr. Chinua Akimaro Thelwell received his PhD from the American Studies Program at New York University in 2011.  As a result of his interdisciplinary training, and moments of experiential learning outside of classroom settings, Thelwell has developed a wide range of teaching and research interests.  These interests include:  Afro-diasporic history, history of the idea of race, blackface minstrelsy as a popular culture export, performance studies, post-colonial hybridity theory, Asian American history, and hip-hop studies. 
Research & Publication
He is currently working on two book manuscripts.  
The
 first is an adaptation of his dissertation which offers an in depth history of blackface minstrelsy in South Africa.  In this project, 
Thelwell
 analyzes blackface minstrelsy as a popular culture export to South Africa, and 
the
 ways in which race discourses that originated from 
the
 United States were used to provide discursive support for racial hierarchies in South Africa.  
The
 second book project is an edited collection on 
the
 history and legacy of 
the
 New WORLD Theater, an experimental theater that was housed at 
the
 University of Massachusetts Amherst from 1979 to 2009.  His writing has appeared in 
The

 Drama Review,
and 
Safundi: 

The

 Journal of South African and American Studies. 
Course Offerings
AFST 205: Intro to Africana Studies 
APIA 315/Hist 315: Asian Pacific American History
AFST 335: History of Hip-Hop
AFST 399: Research Methodologies in Africana Studies 
Awards
Dr. 
Thelwell
 is 
the
 recipient of a distinguished teaching award from New York University, an Emerging Diversity Scholar Award from 
the
 National Center for Institutional Diversity at University of Michigan, a pre-doctoral fellowship from Allegheny College, and a post-doctoral fellowship from 
the
 Mellon Foundation. In 2011, Dr. 
Thelwell
 and a number of collaborators, most notably 
the
 Hemispheric Institute at NYU, received a grant from 
the
 Nathan Cummings Foundation to begin work on 
the
 New WORLD Theater book project.