Todd W. Weaver Study Abroad Scholarship
This scholarship is named to honor the memory of Todd W. Weaver, Class of 2008, who died in battle serving his country in Afghanistan on September 9, 2010. 
The scholarship is open to Government and International Relations majors to support travel abroad. Applications for the $2,500 scholarship for the 2023-2024 Academic Year can be found here and are due by April 14, 2023, before 5:00 pm. Applications can also be sent electronically to Professor [[jjmcgl, John McGlennon]]. Applicants will be asked to describe the travel to be supported by the scholarship and to explain how the scholarship will enable them to reflect Todd's desire to better understand the world and to be of service to people in other nations.
The funding can be used for an academic program or independent travel related to better understanding other cultures and nations and may be used for the 2023-2024 Academic Year (Summer 2023, the Fall 2023, or Spring 2024).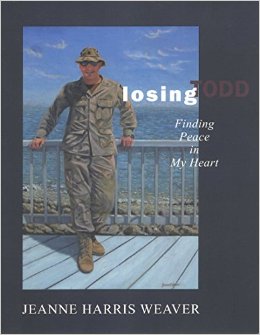 Todd Weaver, a summa cum laude graduate of the College with a major in Government, was ROTC Cadet Commander at William & Mary and a member of Phi Beta Kappa. In seeking to honor his memory, his family and friends undertook a fund-raising campaign to create an endowed scholarship. The campaign, with an original goal of $50,000, was met and exceeded in less than a year, due to the support of student organizations (especially SAAC), alumni, and friends of the Weavers and the College, as well as others, inspired by Todd's service and sacrifice. Much of this money was raised through the sale of paintings by Jeanne Weaver, Todd's mother.  
The College created the endowment fund, and the recipients of the scholarship have included David Newbrander (2011), Dylan Kolhoff (2012), Brigid Skorup (2013), and Logan Ferrell (2014). In order to award the scholarship a year earlier, the Weavers raised an additional sum of money, which was awarded to David Newbrander at Homecoming 2011. Much of the money to fund the endowment was raised through the sale of paintings by Jeanne Weaver, Todd's mother.
For more information on Todd Weaver, please see this 2010 news story. 
Contact:
Professor John McGlennon
757-221-3034
[[jjmcgl]]