Sam Pressler ('15), Founder of Armed Services Arts Partnership, to be Government Department's Spring 2019 Baxter/Ward Fellow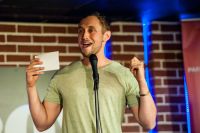 A mere four years after his graduation from the College of William & Mary, Sam 
Pressler, the Founder and Executive Director of the Armed Services Arts Partnership, will be honor
ed by the Department of Government as the Spring 2019 
Baxter/Ward Fellow. Pressler will visit campus on Thursday, April 18, to share his experiences and insights with students, faculty and others, and will engage in a focused discussion at 5 pm in Tucker 127A. The event is open to the public and free of charge.
While he was an undergraduate, Sam used proceeds from the Government Department's McGlennon Scholarship to spearhead William & Mary's first cohesive initiative to support veterans both on and off campus. He co-founded the William & Mary Center for Veterans Engagement, Student Veterans of William & Mary, and William & Mary Military and Veterans Working Group.These effort included a program to provide opportunities for military members and veterans to develop their artistic and performance talents. Most visibly, he created "Comedy Boot Camp", which worked with those interested in stand-up comedy. 
The Armed Services Arts Partnership has been supported and recognized by the Bob Woodruff Foundation, the Bob and Dolores Hope Foundation, The Ford Motor Company Fund, Barclays, Deloitte, Humana Military, the Department of Veterans Affairs, and has received the Newman's Own Award, among many others (
www.asapasap.org
) .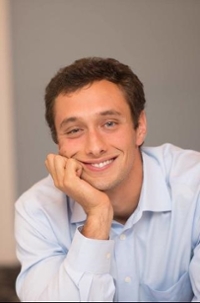 Sam is a 2015 Echoing Green Global Fellow, 2016 Halcyon Fellow, and a 2017 30 Under 30 awardee from Forbes and Pacific Standard Magazine. He has been recognized by Americans for the Arts in their Leadership Spotlight, and was named to We Are The Mighty's "Mighty 25" list as one of the 25 most influential people in the veterans space. His work with ASAP has been highlighted on CNN, ABC, NBC, CBS, the Washington Post, USA Today, NPR, BBC, PBS, Amazon Audible, Soldiers Magazine, Military Times, Stars & Stripes, and Task & Purpose.
Sam graduated Phi Beta Kappa and Summa Cum Laude from the College of William & Mary in 2015, where he received degrees in Government and Finance, the Ewell Award, and the Government Department's McGlennon Scholarship.
Sam announced earlier this year that he would be leaving his position as Executive Director of ASAP, and he has been actively involved in the leadership transition.