Homecoming and the 2018 Political Climate
The Government Department continued to prove that its students are passionate about and involved in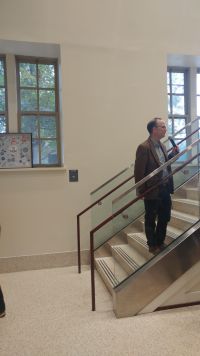 the current political climate during the Tyler Hall Homecoming Alumni Brunch on October 20th. Professor John McGlennon gave a lecture on the upcoming midterm elections to a room of fifty-plus alumni. Involved in careers surrounding state, national, and local affairs, these previous students packed into the room to hear his presentation. 
There are two main factors at work in any election. The first is overarching trends in politics. Different matters, including presidential approval, economic conditions, variances in policy, and partisan differentials, are often "baked into an election far before November," says McGlennon, long before election day rolls around. Despite their large role in elections, candidates can do little to affect these fundamentals during their campaign. The hype of news and media coverage of daily polling can be tempting to buy into, however McGlennon's perspective suggests the context of past midterms long-term trends are an important component of understanding any election.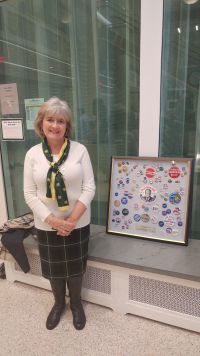 The second factor addresses the current climate and election-specific intricacies. Parsing out unique differences between elections that have meaning is tricky, but a vital aspect of having a full understanding of the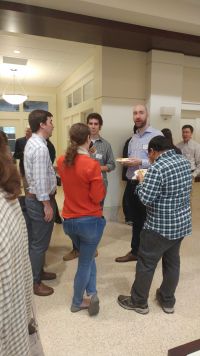 driving forces behind any race for public office. The uncommon disparity between a prosperous economy and low presidential approval ratings is of interest, as the two tend to match each other closely. The next two weeks may prove to be critical for winning votes if such unusual trends continue.  
As to the outcome of the election, McGlennon wouldn't say. If the attendance of the lecture is any indication, however, it's clear the people are listening and preparing to make their voices heard come November 6th.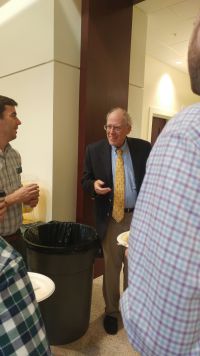 "Having a discussion accompany this year's Homecoming brunch was a new effort for us," said Government chair Paul Manna.  "At previous brunches our alums had requested a chance to, as they have said, 'learn again' from their professors, and we were glad to provide that opportunity with this year's election discussion. It was a great success." As a result, the Government faculty look forward to providing these kinds of opportunities during future Homecoming weekends as yet another way to connect to its alumni.