New book from Prof. Paul Manna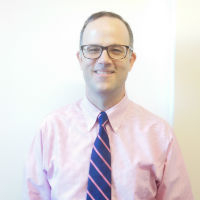 Paul Manna, associate professor of government and public policy, has published a new book, entitled Collision Course:  Federal Education Policy Meets State and Local Realities.  Published by Congressional Quarterly Press, Professor Manna's book examines what happens when officials of the Federal government depend on state and local governments to implement important new policy innovations.  The substantive focus of the book is on education policy, especially implementation of the "No Child Left Behind Act."  But anyone interested in the relationships that develop between the different levels of U.S. government should also be interested in the book.
Professor Manna's book already has been very well received by scholars.  For example, Professor Kenneth Wong of Brown University writes: "While there are many edited volumes on the implementation of the No Child Left Behind Act, there is a need for a coherent synthesis of what works under what administrative conditions from a single author's perspective.  This book will fill this gap.  The writing is highly readable and the author has extensive experience in synthesizing the evidence at the federal, state, and local level."  For more information about the volume, please consult the CQ Press website.