Debra Shulman in the Middle East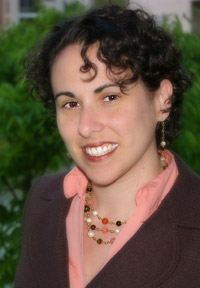 During this past summer, Debra Shulman, Assistant Professor of Government at William and Mary, spent six weeks traveling and conducting research in four Middle Eastern nations:  Israel, Jordan, Kuwait, and UAE.
Among other contacts, while in Kuwait Debra spoke with Abdul Rahman, a manager at the Kuwait Fund for Arab Economic Development.  Rahman informed her that Kuwait's Council of Ministers is seriously studying a proposal to introduce a minimal income tax in that country, the burden of which would fall mostly on corporations rather than individuals and families.  If adopted, such a tax would be a remarkable and unexpected policy change for Kuwait.
Debra's summer travels will inform her ongoing research about the region and also her courses about Middle East politics at William and Mary.  Her six weeks abroad are a great example of how government department faculty can enrich their research and teaching by conducting innovative field work abroad.  For further information about the trip and Debra's observations about the Middle East, please consult her blog.