September 2010 Newsletter
September 2010 Newsletter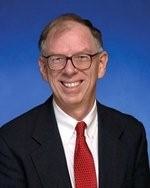 Dear alumni,
Greetings from Morton Hall, where the halls are once again bustling with students and we are finally seeing the end to an unusually sweltering (even for Williamsburg) summer.
As promised in our last newsletter, we have details about two events that we hope you will join us for during Homecoming Weekend. First, on Friday, October 22, the Government Department will hold an Academic Symposium panel about current political issues from 2:30-4 p.m. in the Sadler Center, Tidewater A. Details about the panel session, which requires pre-registration, are here.
After the panel, from 4-6 p.m., Government, International Relations, Economics, and Public Policy will co-host a reception in Blow Hall 201. All are welcome to come and reconnect with faculty and fellow alums! We ask that if you plan to attend, you RSVP via e-mail to: [[w|goverment]]. Further details can be found here.
These events come only a few weeks after our successful reception at the American Political Science Association conference. Alums from many class years joined faculty members and friends to catch up with each other and hear an update on Department staffing and the move to Tyler Hall. Photos from the APSA reception can be viewed on the Department's Flickr page.
We also have some sad news to report. One of our newest alums, Army 1st Lt. Todd W. Weaver '08, passed away on September 9 while serving in Afghanistan. Lt. Weaver is remembered fondly by faculty and fellow students; some of these recollections, in addition to other current department news, can be found on our news page.
We've also posted all alumni updates sent to us since the last newsletter. To see what your classmates have been up to, visit this page.
As always, feedback and questions can be sent to us at [[w|government]]. In addition, we encourage you to visit the Department's website, where you will find information about how submit alumni updates, how to keep in touch via Facebook and Twitter, and how to make a financial contribution that will help us continue to provide high-quality educational experiences to William & Mary students.
Enjoy the fall!
John McGlennon
Chair, Government Department
P.S. We don't have current e-mail addresses for all of our alumni. If you're in touch with other Government alums, we'd appreciate it if you would forward this e-mail message to them. Contact information can be updated using this form.