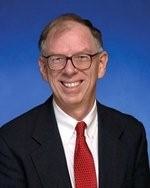 Dear alumni,
We regret to inform you of the loss of one of our own. Lee Rawls, who has shared his insights into practical politics with Government students for almost 20 years, passed away on December 5. An appreciation of Lee's contributions to the Department, written by Prof. Evans, can be found here. In addition, the Washington Post published an obituary and has a page with a guest book and information about memorial donations.
In the last issue of the newsletter we reported on the loss of 1st Lt. Todd Weaver '08 in Afghanistan. Since that time, Todd's family has launched an effort to establish the 1LT Todd Weaver Memorial Award, which would be awarded annually to a Government or International Studies major to help fund a study abroad experience. In order to ensure that the award exists in perpetuity, the fund must reach $50,000 in the next year – we hope that many of you will be willing to help. Contributions and pledges may be directed to:
The College of William & Mary Foundation
Memo: 1LT Todd W. Weaver Memorial Award
Office of University Development
PO Box 8795
Williamsburg, VA 23187-8795
In addition to direct donations, Todd's family has also been working with the Student Athletic Advisory Council, which will be donating the proceeds from the sale of "One Tribe. One Family." wristbands to the award fund. If you are interested in purchasing a wristband, please e-mail the SAAC at: onetribeonefamily at gmail.com. A WTKR news story about this effort can be viewed here.
Turning to happier topics, we enjoyed seeing many of you over Homecoming Weekend. The Department hosted two successful events: a joint reception with Economics, International Relations, and Public Policy, and an Academic Symposium panel about current political issues. For those of you who were unable to attend, you can see photos from the reception here and watch a video of the Academic Symposium panel (plus find links to other videos featuring Government Faculty) here.
Although some of you were able to catch up with your favorite professors during Homecoming, we have also compiled a page where you can find out about Government faculty members' recent awards, publications, work with students, and other adventures.
Finally, as 2010 draws to a close, we hope that you will consider a charitable donation to the Government Department. Gifts designated for the Department help support initiatives that directly benefit Government students and faculty, such as supporting research assistantships, visiting speakers, and students with unpaid summer internships, and providing funds to undergraduates so that they can present their work at national conferences. Any gift size makes a difference! To find out how to contribute to the Department's efforts, including how you can donate online, please see this page.
As always, feedback and questions can be sent to us at: government@wm.edu. In addition, we encourage you to visit the Department's alumni website, where you will find information about how submit alumni updates and how to keep in touch via Facebook and Twitter.
Best wishes for a happy New Year!
John McGlennon
Chair, Government Department
P.S. We don't have current e-mail addresses for all of our alumni. If you're in touch with other Government alums, we'd appreciate it if you would forward this e-mail message to them. Contact information can be updated using this form.