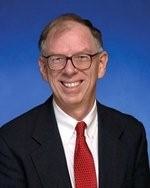 Dear alumni,
As we approach the start of the 2010-11 school year, we thought we would take some time to update you on what's going on in the Government Department.
First, we'd like to invite you to the reception we're hosting at the September meeting of the American Political Science Association. If you live in the DC area or are planning to attend the conference, we'll hope you'll join us the evening of Thursday, September 2. Details are posted here.
We'll also be holding two events for alumni during Homecoming Weekend. The Department will have a faculty panel at 2:30 p.m. on Friday, October 22, followed by a reception from 4-6 p.m. Please hold the date, and we'll send you the details in September.
By now you probably have heard about our long-range plans to re-locate to Tyler Hall on the Old Campus. As part of the renovation planning process, we would appreciate hearing your thoughts on how we can make the space a remarkable place to teach and learn. What types of spaces do you think are essential for us to include? You can [[government, e-mail your thoughts directly to us]].
We'd also like to briefly share some of the accomplishments of the Department's 2010 graduates. Among them are a Rhodes and a Fulbright Scholar, recipients of two of the College's prestigious awards for graduating seniors, and a new member of the Williamsburg City Council! Check here for the full stories.
In our next message to alumni, we'll also provide updates about our faculty and your fellow alums. If you have any updates to share, we encourage you to send them in! Current students and faculty like to learn what our alumni are doing now, and there's no better way for prospective students and prospective majors to get a sense of where a degree in Government might lead them. A form you can use to submit your updates is available here.
Finally, this message and future ones like it will replace the newsletter we previously sent. In addition, we have set up a variety of new ways for alumni to keep up-to-date with Department news, including a Facebook fan page and a Twitter feed. Details on how to access these resources are available here.
If you have any feedback, please [[government, send us an e-mail]].
Best wishes for a pleasant end to your summer!
John McGlennon
Chair, Government Department