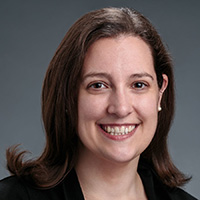 Rachel  O'Brien
Assistant Professor of Chemistry
Office: Integrated Science Center 1058
Email: [[reobrien]]
Office Phone: 757-221-1858
Website: 

Areas of Specialization
Studying the chemical composition and reaction products of organic mixtures in aerosols and on indoor surfaces.  Specifically, I will be looking at the organic composition of aerosols collected in urban locations around the world, the reactive formation of nitrogen containing organic compounds in aerosols, and the composition and reactivity of deposited organic material indoors and outdoors.  These studies will provide important insights into the chemical composition of fresh and aged atmospheric organics with impacts on understanding chemical transport and air quality.