English faculty win eight campus and national awards
Members of the English Department who have won notable achievements this year include:
Elizabeth Barnes—Thomas A. Graves, Jr. Award for Sustained Excellence in Teaching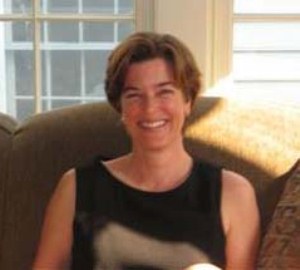 Professor Barnes was honored with the Thomas A. Graves, Jr. Award for Sustained Excellence in Teaching during this year's Commencement ceremony. Named after Thomas Ashley Graves, Jr., President of the College from 1971 to 1985, the award recognizes a faculty member for outstanding achievement in the classroom. Professor Barnes consistently epitomizes excellence in the classroom, instructing and engaging students on various topics such as American literature and cultural studies.
Christopher MacGowan—William R. Kenan, Jr. Professor of English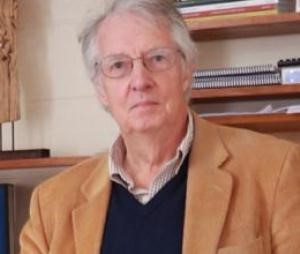 Professor MacGowan has distinguished himself with his work on modernism and modern poetry both as a teacher and researcher, and for his dedication to the field he received the William R. Kenan, Jr. professorship in English this academic year. Named after a renowned philanthropist, this endowed chair recognizes exemplary records in teaching and scholarship.
Professor MacGowan expressed his appreciation for the honor, and explained how this new title would benefit both himself and the English department as a whole: "The travel funds that accompany the professorship will enable me to take part in more conferences and participate more fully in current discussions in my field—an opportunity which I will make sure finds its way back into what I try to do in the classroom. Courses, even ones I have taught regularly for a long time, are always evolving—I want them to be better than the past."
Deborah Morse—Sara E. Nance Professor of English
Professor Morse has enjoyed an outstanding career during her time at William and Mary, publishing eight books and contributing to various journals and collections, all while teaching students at the College about Victorian and feminist literature. She has received five teaching awards, including the Thomas A. Graves, Jr. Award for Sustained Excellence in Teaching. Thus, it was only fitting that she was named the inaugural Sara E. Nance Professor of English this year. Generously endowed by Mr. Peter M. and Mrs. Judy P. Nance, the professorship recognizes excellence in teaching and scholarship.
When asked to reflect on her time at William and Mary, Professor Morse repeatedly praised the students she has taught over the years: "All of my courses are fascinating to me because I'm always learning from my students about subjects I love and that I often am researching and writing upon myself. Since my own research spans work on the Brontes, on Anthony Trollope, on Elizabeth Gaskell and other Victorian writers as well as Modern and contemporary women writers—and work in Animal Studies—I am delighted to be able to teach and learn from my students in these courses."
Adam Potkay—Laurance S. Rockefeller Visiting Professor for Distinguished Teaching at Princeton University
Professor Potkay has been at the College since 1990, and will be taking his immense talents to Princeton for the fall semester of 2018 to serve as a visiting professor with the Princeton University Center for Human Values. Recipients of the professorship devote an academic year in residence at the center to research and writing about topics involving human values in public life. Professor Potkay plans to spend his time at Princeton teaching a lecture course on Leo Tolstoy's
War and Peace
and the meaning of life, as well as running workshops on teaching for faculty and graduate students.
This professorship represents a "homecoming" of sorts according to Professor Potkay, who grew up near Princeton University in Trenton, New Jersey. "As a high school student, I used to see concerts at Princeton (including Patti Smith in 1976!), and when I was a grad student at Rutgers in the '80s I used to play concerts at Princeton with my band, Spiral Jetty," he says. "This time around, I'll be there without guitars or amps!" We wish Professor Potkay the best of luck during his year away from the College.

Jennifer Putzi—Plumeri Award for Faculty Excellence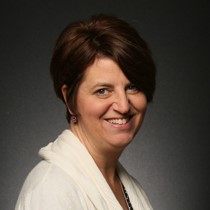 Each year, the College presents the Plumeri Award to twenty faculty members for outstanding achievements in teaching, research and service, and for her amazing commitment to both scholarship and education, Professor Putzi earned a place in this distinguished group. As part of the award, she will receive $10,000, which she plans to use toward future research projects. "Having $10,000 set aside just for research ensures that I will make those trips to the archive that I need and want to make, she said. "I am an Americanist—I work on nineteenth-century American women writers—so my archives are all in the United States and are mostly on the East Coast. $10,000 for me means I can do most or all of the research for a book, or at least a couple of articles."
In addition, Professor Putzi expressed her appreciation for the support of her colleagues in the English department: "It is great to work in a department where people understand and are interested in your work. It is also crucial to have the kind of moral and emotional support for your research that colleagues like this provide. Academic writing and publishing can be a lonely process, but it doesn't have to be."
Francesca Sawaya – Arts & Sciences Faculty Award for Teaching Excellence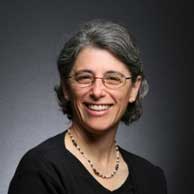 Professor Sawaya does it all, instructing everyone from freshmen in their first seminar to American Studies graduate students putting the final touches on their dissertations, and thus it comes as no surprise that she received a Faculty Award for Teaching Excellence back in April. This award honors faculty members in Arts & Sciences who devote special efforts to teaching and inspiring their students through lectures, seminars, laboratories, independent studies, and mentoring.
When asked about the award, Professor Sawaya gave much of the credit to her students and her peers: "I am new to William and Mary, and the truth is I feel like the students often teach me as much as I teach them! The students here are truly amazing thinkers and people. It is an inspiration to be in class with them and to work with them. They're intellectually generous and excited about ideas; they know how to ask challenging and important questions; and they work incredibly hard and with dedication and thoughtfulness. I have felt simply lucky to have the chance to work with the amazing William and Mary students and faculty alike."
Kara Thompson—Jefferson Teaching Award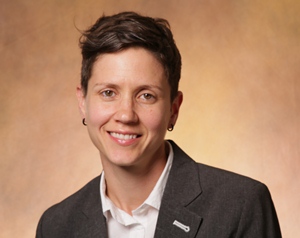 While Professor Thompson has only been at William and Mary for six years, she's already made a vital impact on the English Department and the American Studies Program, and her efforts were rewarded with the Jefferson Teaching Award on Charter Day in February 2017. The award is presented annually to a younger faculty member who has demonstrated—through concern as a teacher and through character and influence—the inspiration and stimulation of learning to the betterment of the individual and society, as exemplified by Thomas Jefferson. Professor Thompson has certainly demonstrated that and more, introducing twelve new classes to both English and American Studies, including courses on queer theory and indigenous literature.
"To me, [the award] was a way to understand and experience the reception of my pedagogy, the people that matter most to me, which are my students," Thompson said about receiving the Jefferson Teaching Award. "I invest a great deal in my pedagogy, so I think it's a signifier that my teaching reaches students, and that to me was the best part of it."
Sharon Zuber—Thomas Jefferson Award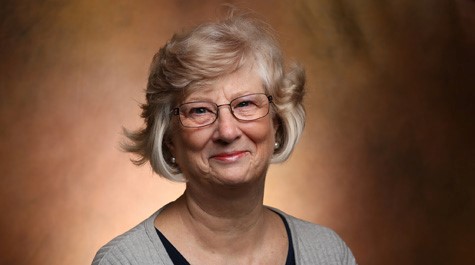 Professor Zuber has been a fixture at the College for the past thirty years, and for her excellence as a teacher and scholar she received the Thomas Jefferson Award on Charter Day 2017. The honor is given each year to a member of the William and Mary family for significant service through his or her personal activities, influence and leadership, and her continued dedication to the English department and the Writing Resources Center make Professor Zuber a more than worthy recipient.
Congratulations to all the faculty members listed above for their achievements, and for making 2016-17 another wonderful academic year for the English Department.