Creative Writing Program Announces Hayes Writers Series for 2016-17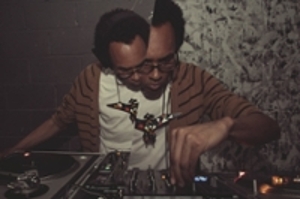 DJ and Writer Jace Clayton
October 20, 2016, 5 PM, Tucker Theatre, Tucker Hall Rm. 127A
Jace Clayton, aka DJ Rupture, is a New York-based American DJ and writer. Clayton uses an interdisciplinary approach to focus on how sound, memory, and public space interact, with an emphasis on low-income communities and the global South. A rigorous conceptual framework grounds each project it moves across areas as diverse as software design, writing, or performance. As DJ Rupture, he has performed widely and released several critically acclaimed albums. His debut book, Uproot: Travels in 21st-Century Music and Digital Culture was published in 2016 by Farrar, Straus and Giroux.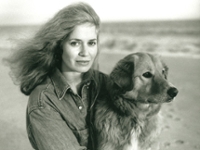 Author Amy Hempel
November 3, 2016, 5 PM, Tucker Theatre, Tucker Hall Rm. 127A
Amy Hempel is an American short story writer and journalist. She is the author of multiple short story collections including The Collected Stories of Amy Hempel as well as Tumble Home, Reasons to Live, and At the Gates of the Animal Kingdom, and the coeditor of Unleashed. Her stories have appeared in Elle, GQ, Harper's, Playboy, The Quarterly, and Vanity Fair. She teaches in the Graduate Writing Program at Bennington College and lives in New York City.
Award-Winning Writer Edwidge Danticat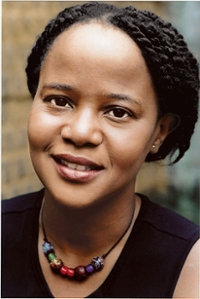 February 8, 2017, 5 PM, Tucker Theatre, Tucker Hall Rm. 127A
Edwidge Danticat is an award-winning writer of Haitian descent known for a New York Times notable book; Brother, I'm Dying, a National Book Critics Circle Award winner and National Book Award finalist; Breath, Eyes, Memory, an Oprah Book Club selection; Krik? Krak!, a National Book Award finalist; The Farming of Bones, an American Book Award winner; and The Dew Breaker, a PEN/Faulkner Award finalist and winner of the inaugural Story Prize. The recipient of a MacArthur Fellowship, she has been published in The New Yorker, The New York Times, and elsewhere. 
Nonfiction author and documentary filmmaker Eddy Harris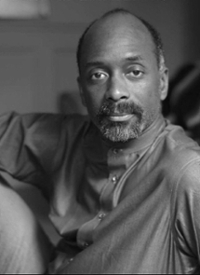 February 28, 2017, 5 PM, Tucker Theatre, Tucker Hall Rm. 127A
Eddy Harris is this years 1939 Artist in Residence at the College of William and Mary. He is the author of four critically acclaimed books, Mississippi Solo: A River Quest
, Native Stranger: A Black American's Journey into the Heart of Africa
, South of Haunted Dreams: A Memoir
, and Still Life in Harlem: A Memoir
, all of which partake of memoir, travelogue, adventure tale, and cultural reportage. As USA Today puts it, "Eddy L. Harris isn't your everyday tourist. His travels almost always have a purpose, and that purpose is to write about not only what he sees, but what he feels." 
Poets and William and Mary alumni Richard Lucyshyn and Jack Christian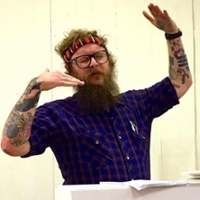 March 30, 2017, 5 PM, Tucker Theatre, Tucker Hall Rm. 127A
Richard Lucyshyn was educated at The College of Wiliam and Mary and Hollins University. His poems have appeared in numerous print and electronic journals, and he has shown artwork in both group invitational and two-person shows. His drawings and paintings can be found in many private collections throughout the country.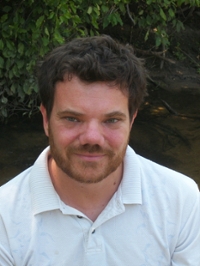 Jack Christian is the author of 'Family System' winner of the 2012 Colorado Prize for Poetry. 
Pulitzer Prize Winning Poet Sharon Olds
April 6, 2017, 5 PM, Tucker Theatre, Tucker Hall Rm. 127A
Sharon Olds is one of contemporary poetry's leading voices. Winner of several prestigious awards, including the Pulitzer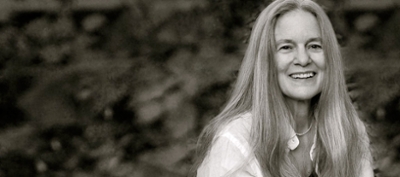 Prize in 2013, National Book Critics Circle Award in 1984, and the first San Francisco Poetry Center Award in 1980, Olds is known for writing intensely personal, emotionally scathing poetry which graphically depicts family life as well as global political events. 
All events to be held in the Tucker Theater on the William & Mary Campus
All events are free and open to the public and will be followed by a reception and Q&A.
 The Writers Series is made possible by a generous bequest from the late Patrick Hayes, longtime friend of the College.  For further information, contact Prof. Chelsey Johnson at cjohnson@wm.edu.