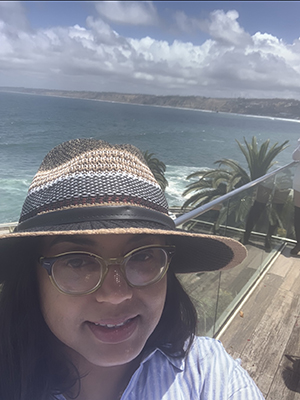 Farisa Khalid
Adjunct Lecturer
Office: Tucker Hall 036 (Fall 2022)
Office Hours: Wednesdays 11-1 and by appointment (Fall 2022)
Email: [[fkhalid]]

Areas of Specialization
Modern and contemporary British fiction, drama, global and Anglophone fiction from the late nineteenth century to the present, art history, film, and animation.
Books
Khalid, Farisa.  "Out There: Science Fiction and Surveillance in Pixar's WALL-E and UP".  Social Order and Authority in Disney and Pixar Films, Rowman & Littlefield, November 2021.
Khalid, Farisa.  "THE BELL and THE TIME OF THE ANGELS: The Philosophy of Love and Virtue in Iris Murdoch's Ecclesiastical Fiction".  Studies in the Literary Imagination, Vol. 51.2, June 2021.
 Khalid, Farisa.  "Cosmopolitanism and Transnational Belonging in Zia Haider Rahman's IN THE LIGHT OF WHAT WE KNOW and Tahmima Anam's THE BONES OF GRACE".  Muslim-American Hyphenations, Rowman & Littlefield, May 2021.
Background
B.A, English, Vassar College
M.A., Art History, New York University
Ph.D., English, George Washington University