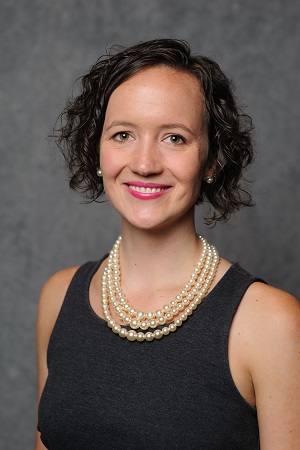 Emily Fine
Visiting Assistant Professor
Office: Tucker Hall 030
Office Hours: Mondays 1-2, Wednesdays 3:30-4:30 & by appointment
Email: [[emfine]]

Areas of Specialization
Early modern women's writing, especially life writing; death and memorial practices; literature and the law; women's and gender studies.
Publications
Forthcoming: "'The Law of Thy Mother': Women and Inheritance in Seventeenth-Century England." English Literary Renaissance.
 "Polemical Conversation and Biblical Hermeneutics in the Jacobean Gender Pamphlet War" in Conversational Networks in Early Modern England, edited by Kristen Abbott Bennett. Cambridge Scholars Publishing, 2015: 132-161.
Book Reviews:
Review of The Elizabethan Country House Entertainment, by Elizabeth Zeman Kolkovich. Early Modern Culture (2019).
 Review of Letters Between Mothers and Daughters, edited by Barbara Caine. Renaissance Quarterly 71.3 (2018).
Background
BA, William Jewell College (Liberty, MO); PhD, Brandeis University (Waltham, MA)