Barbette Spaeth wins Faculty Innovation Grant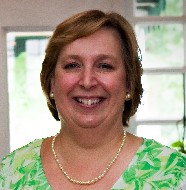 Professor Barbette Spaeth was one of three William & Mary faculty recently awarded a grant by W&M's Center for the Liberal Arts to support innovative ideas in developing courses for the College Curriculum.    Prof. Spaeth's project, for which she attended a workshop in New York City last summer, aims at introducing role-playing exercises in the teaching of Classical Studies courses.  
Click here to read the full story from the website of the Center for the Liberal Arts.